Swag Bags for Every Budget: From Cheap Swag Bag Items to Luxury Swag Bag Ideas
published: July 25, 2022
What are swag bags?
Also called goodie bags, gift bags, or favor bags, swag bags are a collection of customized gifts packaged together in a bag to hand out to party goers, wedding guests, trade show and event attendees, athletes, employees, clients, students, investors, customers at grand openings, and more.
Why give swag bags?
Because they are a sheer delight and often totally unexpected. Adults and children alike love digging into a bag of mystery gifts, just like a Christmas stocking. Swag bags are a great way to liven up and commemorate a celebration, show hospitality, appreciate employees, create school spirit, reward volunteers, and more. Swag bags at events also create advertising and sponsorship opportunities for businesses as their logo co-brands with the event itself or make great raffle gifts to raise money for charities and clubs.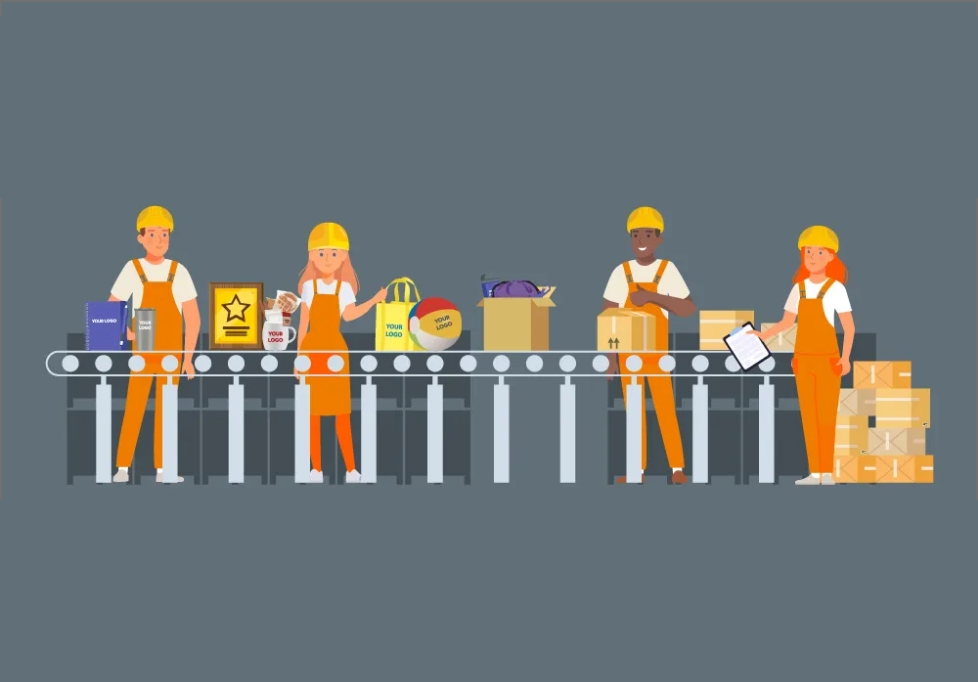 What do swag bags cost?
Whatever you want them to! The good news is that you can create an effective and fun swag bag on the cheap. You can also take things to another level and truly impress with high end swag bags. Whatever swag bag price you are comfortable with, we have inspiring ideas to get you started.
Choose pre-assembled swag bags that make it easy by bundling items together for you. If you want to be more creative or serve a certain theme, you can also create your own. Just pick out what you want and we will kit it up for you with our special gift services.
Putting together the perfect swag bag for your business might seem like a challenge, but it doesn't have to be when you know your audience and your swag bag price point. From cheap goody bag ideas for weddings and Christmas parties to high end swag bag ideas for award banquets and raffles, you can amplify your brand, show school spirit, and fundraise with promotional bags filled with swag giveaways that are truly useful and on-trend. We've come up with a few ideas at every price point to get you started.
Mid-Price Swag Bag Ideas
Trying to find giveaway ideas with a little more flare for your audience? Our selection of mid-price swag bags can help deliver your message crystal clear. These swag bag ideas are known for style, quality, and durability, and they are still very much affordable for most budgets.
Pre-Assembled Swag Bags
These pre-assembled swag bags leave the impression you want on employees and clients. Whether you need onboarding kits for new employees or loyalty giveaways for long-term clients, use these swag bags to establish a culture where everyone feels supported. Gyms and personal trainers can also benefit by attracting new clients with swag bag ideas like The Basecamp® Metropolis Event Gift Set.
Custom Swag Bags
Create the perfect swag bags to give out for Employee Appreciation Week, school spirit events, and golf tournaments. Featuring impressive items from brands you know and trust, these swag bag ideas are guaranteed to shine a light on your company, school, or organization.
Moderately Priced Employee Appreciation Swag Bags
Put some spice in your swag bags with employee appreciation items that inspire hard work and dedication. With these swag giveaways, employees are sure to feel valued for their day-to-day efforts while working at your company. Help them keep their schedule in order with an elegant journal, stay powered up throughout the day with a handy power bank, or remain engaged with any of these other swag bag ideas.
Mid-Range Student Swag Bags for School Spirit
Every student, from athletes on the team to dedicated fans at the games, wants to show off their school spirit. Give them a reason to swag out on game day or throughout the year with student swag bags filled with attractive items they'll be proud to own like the 26 oz Vivid Aluminum Sports Bottle. Check out these items to create your school spirit swag bags.
Gifts that Give Back – Swag Bags for Charities and Non-Profits
Showing appreciation for donors and volunteers is a precision affair. You don't want to waste too much money on gifts when that money could be going to the cause, but you need gifts that are nice enough to truly warm the hearts of recipients, as well as items handy enough to get your organization's cause seen. Gifts that give back a piece of the profit to great causes are a great place to start. From gifts that support the environment to ones that fund programs for wounded warriors, here are some swag bag ideas to say thanks.
Golf Swag Bag for Tournaments
Golf tournaments give you the chance to bring executives, clients, and other members of your community together to have fun and build stronger relationships. Start making those connections with golf swag bag items that will keep your brand on their mind throughout the tournament and after it's over. Any of our golf-themed items – like the Velour Hemmed Towel for keeping sweat off their hands before each drive – will ensure your message lands.
Swag Bags for Remote Employees & Virtual Events
Getting swag bags into the hands of employees, customers, and clients from afar doesn't have to be difficult when you send out easy-to-mail items. Choose gifts they can place on their desks and use often to ensure your brand is part of their daily life. That way they will always be reminded of the stellar products and services your company has to offer.
Luxury Swag Bag Ideas
If you want to drive results with your name and logo, luxury swag bags are the most worth-it high end splurges that create lasting impressions for those you want to recognize. Make sure your swag items are packaged in the perfect promotional bag for the most impact. Our eco-friendly bags are winners when it comes to attractiveness and will make recipients appreciate your gift even more.
Pre-Assembled High-End Swag Bags
These pre-assembled luxury goodie bags are filled with high-quality products that are eye-catching and provide plenty of utility. With brands like Urban Peak® and Igloo®, recipients will know you thought carefully about these gift sets. From deluxe yoga bags to stylish backpack sets, here are some luxury swag bag ideas that will keep your brand in the limelight:
Custom Luxury Swag Bags
Come up with your own high end swag bag ideas to reward over-achievers at your workplace or school, welcome high-end clients, or recognize years of service. Not one of these luxury promotional products will be wasted as your brand becomes a part of their daily life.
Awards Banquet and Ceremony Swag Bags
Show employees and students that their achievements are truly valued with expensive gifts that leave an unforgettable impression. If you have employees who nailed the sales plan, remind them to take some time to themselves with coolers and champagne flutes. Want to reward high-performing students who are about to move into their professional life? Help them launch into their career with the Pedova Zippered Padfolio and other thoughtful gifts.
Premium Eco Friendly Swag Bags
Incorporate sustainability into your luxury goodie bags with classy products that are reusable, recyclable, or made from sustainable resources. With EcoSmart® products – like the Field & Co. 100% Organic Cotton Check Throw Blanket – your business can even give back since one perfect of sales is donated to environmental nonprofits through a partnership with 1% For The Planet. Choose from our most popular eco-friendly products to complete your luxury swag bags.
Lavish Investor, Client & Customer Appreciation Swag Bags
Foster important business relationships with investors, clients and customers with top-of-the-line promotional items that will have them praising your company. Durable and classy backpacks and tumblers are the perfect place to start, or choose high-end pens such as the Waterman Allure Ballpoint Pen that features a modern and confident design to show how much you appreciate their support. Check out these high-end swag bag ideas to show appreciation and build stronger business relationships.
VIP Employee Swag Bags
Employees who have been knocking it out of the park deserve swag bags that match their efforts, and these attractive giveaways let them know exactly how valuable they are to your team. From comfortable fleece jackets to attractive wine tumblers, employees will be ready for the next quarter when you package these gifts inside a Vineyard Vines® Captain Tote.
Deluxe Swag Bags for Raffles and Prizes
If you're holding a raffle at your next trade show or corporate event, make sure you have luxury swag bags to get people to participate. With the right prizes, your logo will be with them for years, meaning your brand is the real winner. Pack your giveaway bags with a variety of neat gifts, from speakers to gourmet treats.
As you can see, there are plenty of ways to use swag bags to deliver your message to any audience at any price point. If you're looking for more ways to reach your audience, check out our corporate
gift boxes
and
kits
that make great holiday gifts, onboarding kits and more. The options are endless when you shop with us.