The Best Gift & Giveaway Ideas
for Oktoberfest 2022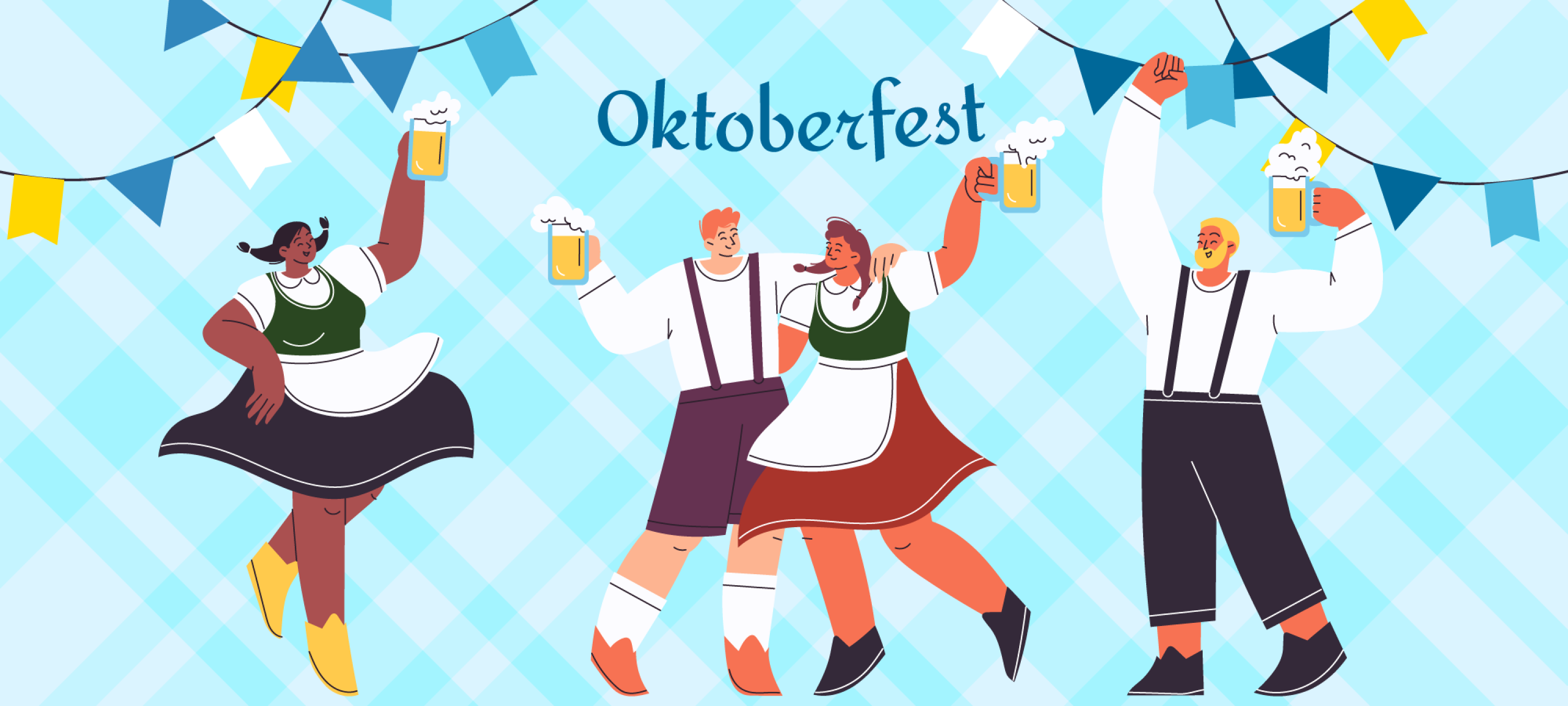 published: June 28, 2022
What is Octoberfest?
Oktoberfest – the celebration known for folk costumes and kegs of beer – is steeped in rich tradition that started with a royal wedding in Munich, Germany in 1810 between Crown Prince Ludwig and Princess Therese of Saxony. Since then, the German festival has spread around the world to countries like the United States with millions of people celebrating through song, dance, games, and authentic German cuisines.
When is Octoberfest?
Traditionally in October, thus the name, Oktoberfest now starts in September and typically ends on the first Sunday in October to give festivalgoers a chance to enjoy the warmer weather. In 2022, the festival will be held from September 17th to October 3rd. That means your restaurant, bar or brewery can get the holiday season started a little early by attracting customers with an event featuring German music, trivia, sausage entrees, and discounted beer.
Of course, your business doesn't have to serve food and drinks to enjoy the celebration. There are plenty of Oktoberfest office party ideas to allow your employees to get in on the action. Whether you celebrate during happy hour after work or host a weekend party for your staff, use Oktoberfest ideas for work to bring your team together for an evening of yodeling and chicken dancing.
Oktoberfest Giveaway Ideas:
You can create a buzz around your workplace and get customers in the door with Oktoberfest giveaways. Not to mention, branded Oktoberfest merch provides additional revenue as customers will want to take home the memento to remember the good times.
What Oktoberfest promotional items can you use to inspire employees and keep customers coming back? Anything to do with beer, of course. Beer steins, bottle openers and coasters all make excellent Oktoberfest gifts, but the promotions don't stop there. Here are our top Oktoberfest giveaway ideas that you can use to promote your event:
Greet Customers with Glass Barware
Oktoberfest party ideas don't have to be complicated if you stick to the theme, and custom Oktoberfest mugs and other barware will have patrons feeling like they traveled all the way to German to take part in the festivities. One unique way to use personalized beer glasses is to include them in the initial purchase and then give discounted refills after that.
When it comes to tradition, nothing hits the nail on the head more than custom Oktoberfest mugs, and the 12 oz Thumbprint Mug features a large D-shaped handle to give your event a classic feel. You can also get creative with the Demeter Glass Can which provides an impressive style customers and employees will enjoy.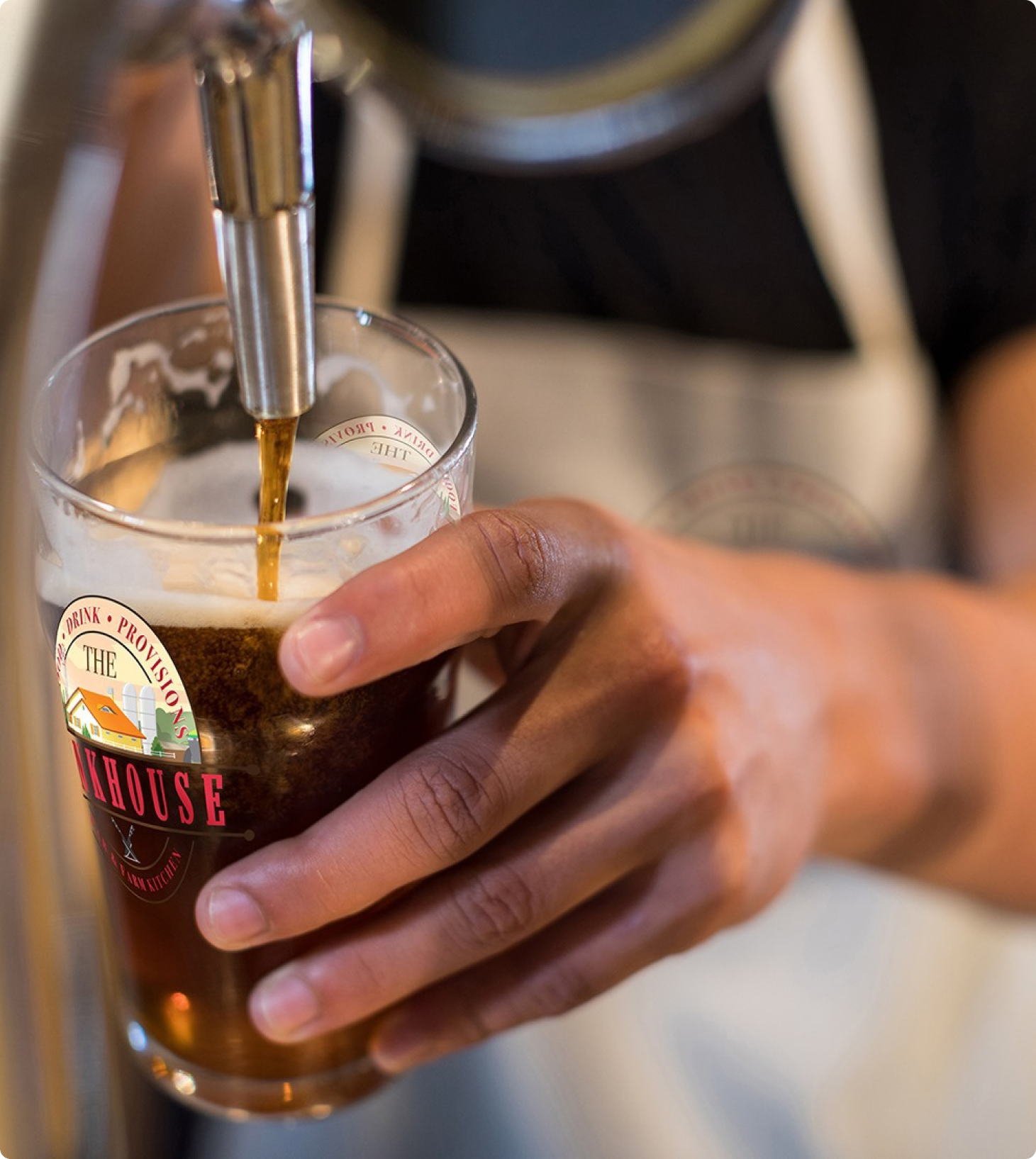 Bottle Openers to Keep the Drinks Flowing
Pop the top to get the party started with additional Oktoberfest beer gifts like customized bottle openers. Aluminum, stainless steel and natural beechwood are just a few of the quality materials our bottle openers are made of. You can also choose bottle openers with metal split key rings to ensure customers have your brand by their side at all times. These bottle opener gifts for Oktoberfest are great not only for bars and breweries but also for craft beer shops and liquor stores.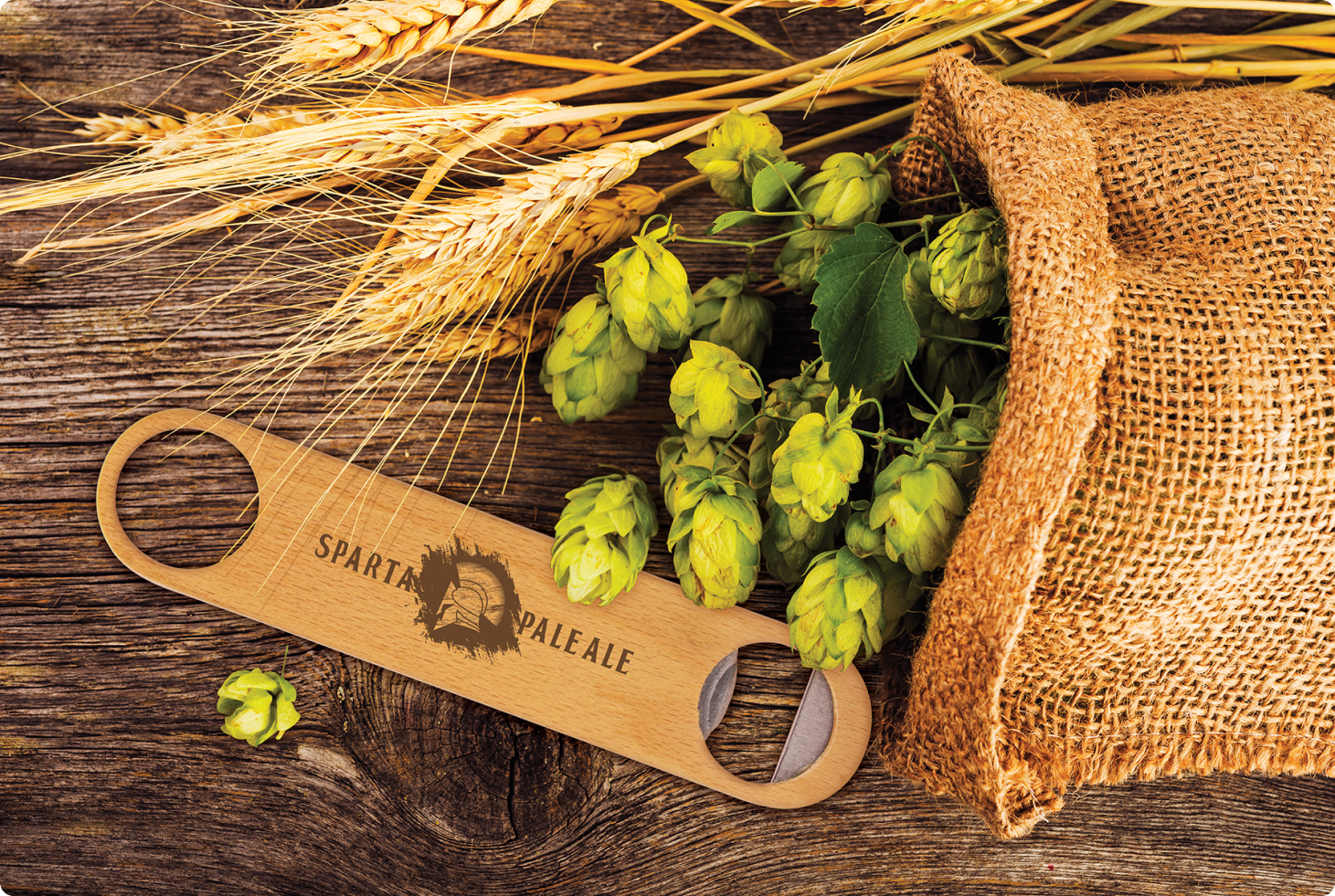 Cups & Can Coolers for Oktoberfest Advertising
An authentic Oktoberfest festival typically takes place outside, where party cups and can coolers are likely to come in handy for attendees at your event. These Oktoberfest promotional items are also more budget-friendly when you purchase in bulk, meaning they go further with large crowds that are bound to be attracted when you decorate with traditional blue and white checkered tablecloths.
Since the end of September can still be a little warm in most places, can and bottleneck coolers are perfect because they fit snuggly around drinks to keep them insulated and cold to ensure every sip tastes as good as the last. If you're anticipating a rowdy crowd and need cups that won't break, check out the 16 oz Poseidon Cup constructed with stainless steel to guarantee everyone stays safe.

Use Coasters as Oktoberfest Party Ideas
Cruise through a successful Oktoberfest with any of these promotional coasters. Our wide selection of coasters includes natural stone, cork and leather options and comes with moisture-resistant backing to protect furniture. Many of these giveaways – like the Round Leather Coaster – are also eco-friendly, which makes them perfect Oktoberfest office party ideas for companies that strive to be green. Add in anti-slip bottoms, and these Oktoberfest items will be praised by recipients.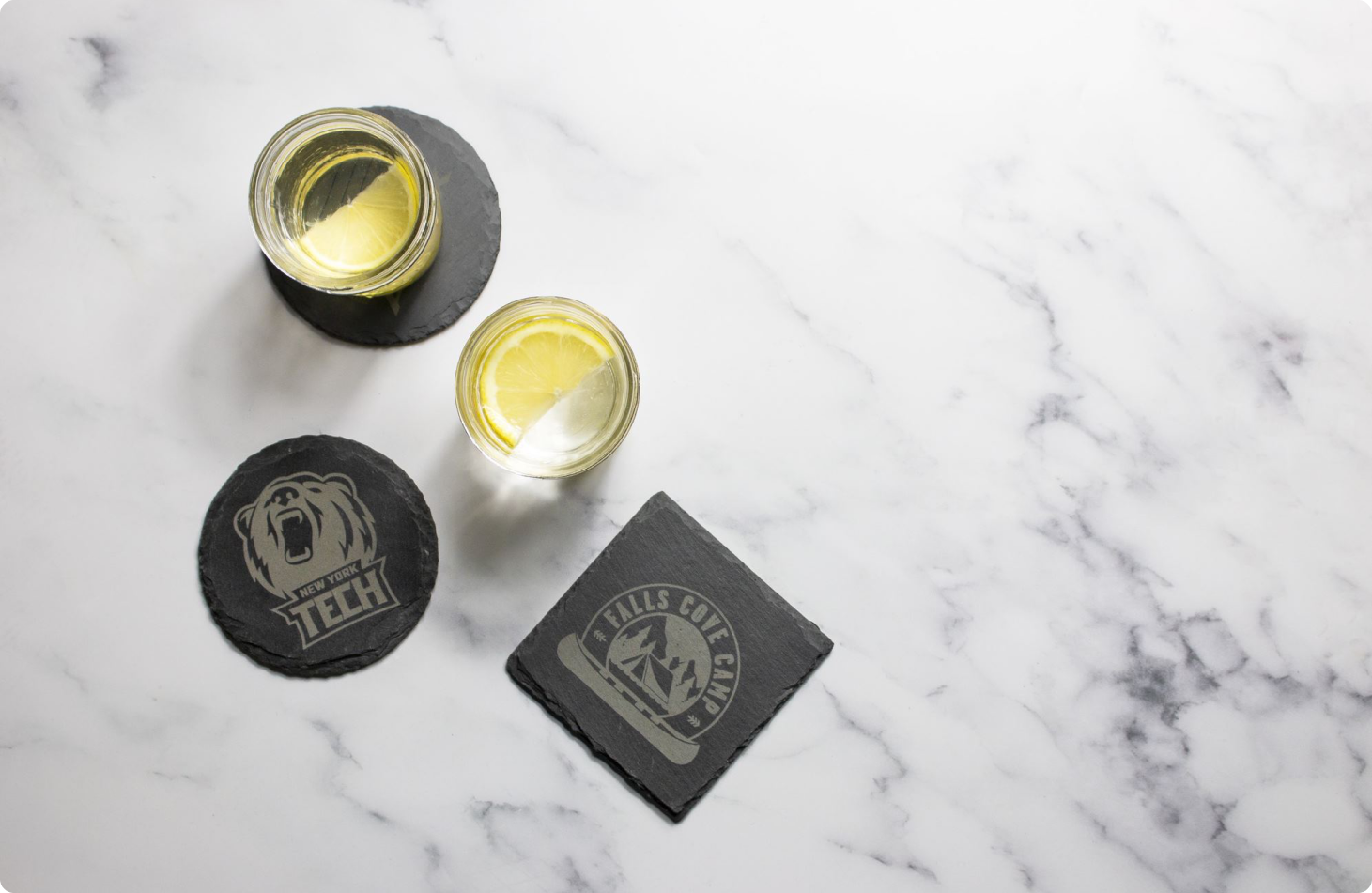 Promote With Custom Oktoberfest T-Shirts & Caps
Swag out your customers and staff for the celebration with custom Oktoberfest t-shirts and caps. Whether you want to create a uniform look for employees serving food and drinks or leave your customers with Oktoberfest merch to remember the event, these Oktoberfest giveaways will have everyone singing German music they've never heard before. Choose from a wide assortment of modern fit shirt and low profile cap designs to ensure your business promotes in style.

Other Oktoberfest Party Favors to Inspire
Get creative while staying on theme with Oktoberfest swag that's fun and unique. From coloring-changing mugs to mug-shaped stress relievers, this Oktoberfest swag is going to lighten the mood and bring in the laughs. Don't forget the Promo Bag With Pretzel Snaps because pretzels are a classic Oktoberfest snack that pairs well with the drinks you're serving. Here are a few of our favorite Oktoberfest favors to get you started: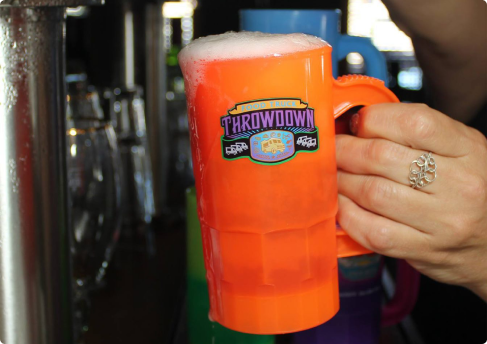 Reward Success with High-End Oktoberfest Gift Sets
Hold raffles or contests like a dance or singing competition to celebrate the event and give out high-end Oktoberfest gift sets to the winners. A great way to create a memorable experience, these gifts for Oktoberfest will have people up on their feet and ready to participate. Even more so, they won't forget how much fun they had at your restaurant, bar, or brewery.
These gift sets are also great Oktoberfest ideas for work. From DIY cooking kits to elegant glass sets, reward employees who had a successful third quarter, which ends just in time to celebrate the end of Oktoberfest. Check out these Oktoberfest gifts to get ideas on ways to recognize customers and employees: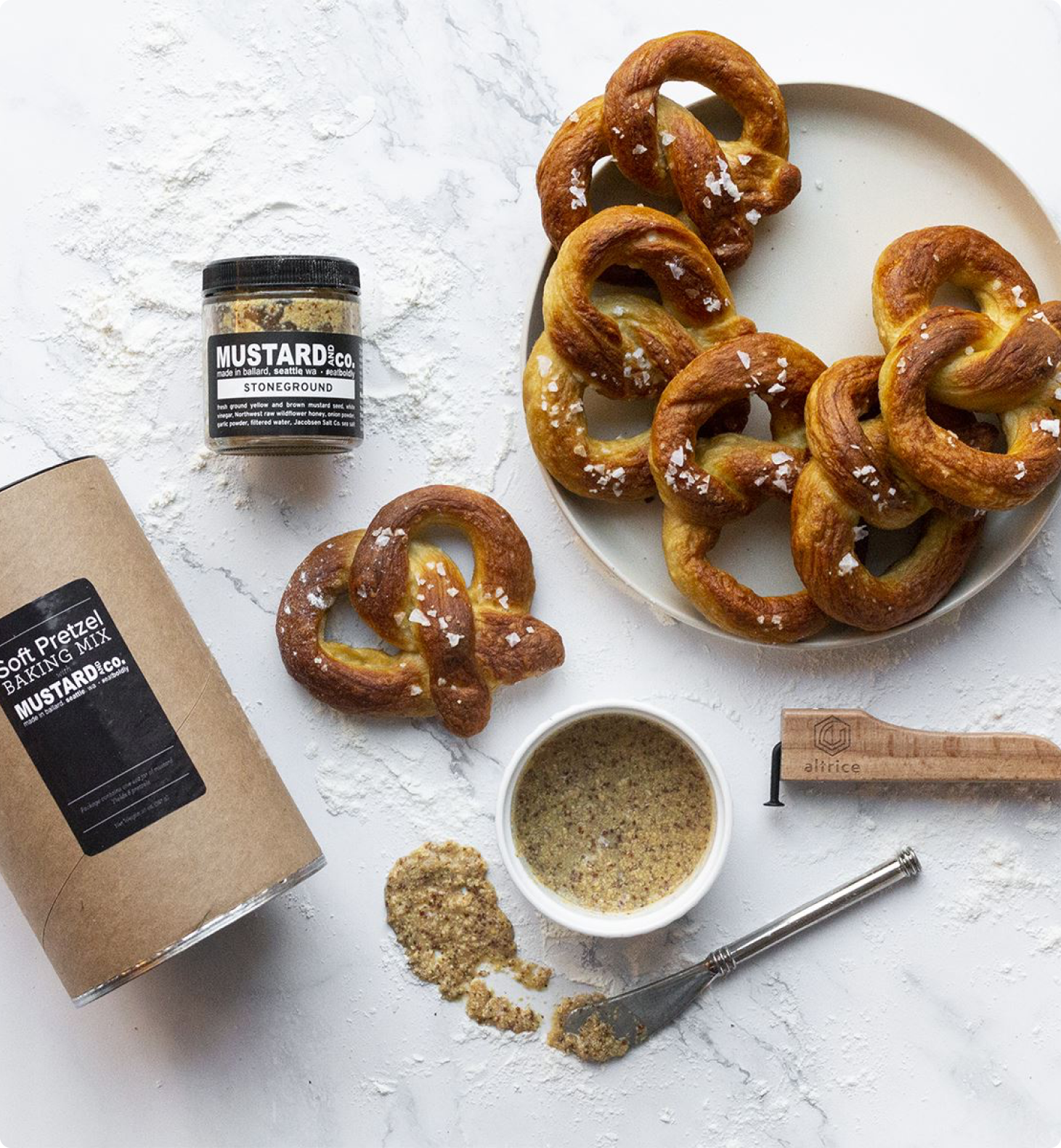 Save on your Oktoberfest party gifts and giveaways with our wholesale pricing. The more you buy, the more you save. If you need additional supplies to complete your event, We have you covered with the top promotional products on the market.