Fun it Up with Office Christmas Party
Favor Ideas for Employees
published: July 25, 2022
It's the little things that make the holidays special. Receiving a card from an old high school friend. Listening to the neighborhood children sing carols. Getting a free candy cane at the bank. As an employer, you have a great opportunity to add to the holiday festivities with either a special gift of appreciation or inexpensive office stocking stuffers that can keep that spirit going through the twelve days of Christmas.
Whether you simply celebrate over lunch breaks during the workday or throw a family-friendly weekend holiday party, here are some great office Christmas party favor ideas. Show your employees how much you value their hard work throughout the year or thank your customers for their loyalty and patronage. Just about any of your stakeholders will love these holiday goodies.
Deluxe Corporate Party Favors for the Holidays
If you have a nice budget for company holiday party gifts, the following items make great presents that stand on their own and are conveniently packaged to make giving them easy and stress-free.
Send holiday wishes from your company with our customized Hand Blown Holiday Ornament. These lovely glass ornaments are perfect for employees, customers or other stakeholders who will proudly hang them on their trees in their office or homes. Made of elegant hand-blown glass, they are personalized and individually packaged in a decorative holiday gift box for last-minute gift-giving.
For teachers, employees, nurses or customers who have a sweet tooth during the holidays, consider gifting the S'mores Single Serve Stuffer with Full Color Mug. The fun kit includes a customized mug, gift card, graham cracker, chocolate bar and marshmallow. Satisfy that sugar craving and give your associates a mug they can use all year-round for their favorite beverages while displaying your brand or logo.
If you're looking for a practical, yet thoughtful, gift for employees or customers who love to cook, consider our Rhein Bamboo Cutting Board. It protects the owner's countertops with lightweight, easy-to-store cutting board that measures 5 ½ inches by 9 ⅞ inches.
Check out these other best company party holiday gifts: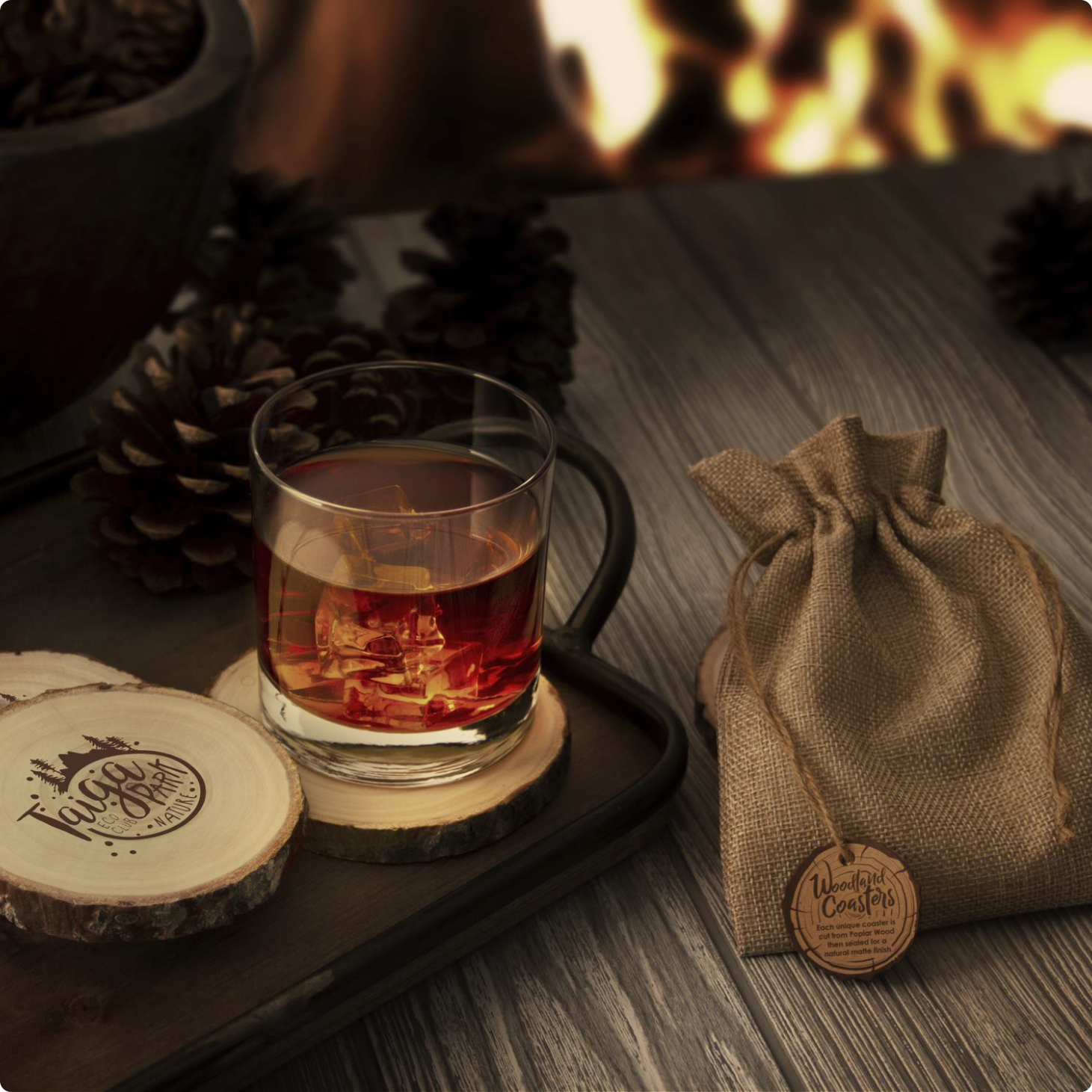 Custom Christmas Party Goodie Bag Ideas
For organizations on a budget or for companies that have many workers, Christmas goodie bags for employees can be an affordable but still festive way to go. Simply select your favorite decorative Christmas swag bag and fill it with customized stocking stuffers.
You can easily customize the type and amount of gifts you include, perfectly designed for your audience and budget. The first step is to choose the ideal bag like our Snow Flurry Laminated Non-Woven Tote Bag. Made of laminated non-woven, coated water-resistant polypropylene, this reusable and recyclable bag can sport your logo, deliver your office holiday party favors, and then stick around all year for groceries, books, or other items.
If you are seeking a disposable option, the 12" x 16" Biodegradable Plastic Bags are made from Earth-friendly biodegradable materials that break down with sunlight, oxygen and heat. Attractive and imprinted with your company logo, these affordable bags have a shelf life of 18 months due to their biodegradability.
Our Billboard White Paper Bag 7-3/4" x 9-3/4" is made of white kraft paper and acts like a mini billboard with your logo or brand. Featuring matching twisted paper handles, this reusable and environmentally friendly bag is ready and waiting to hold all your holiday giveaways.
Peruse our other gift bag options: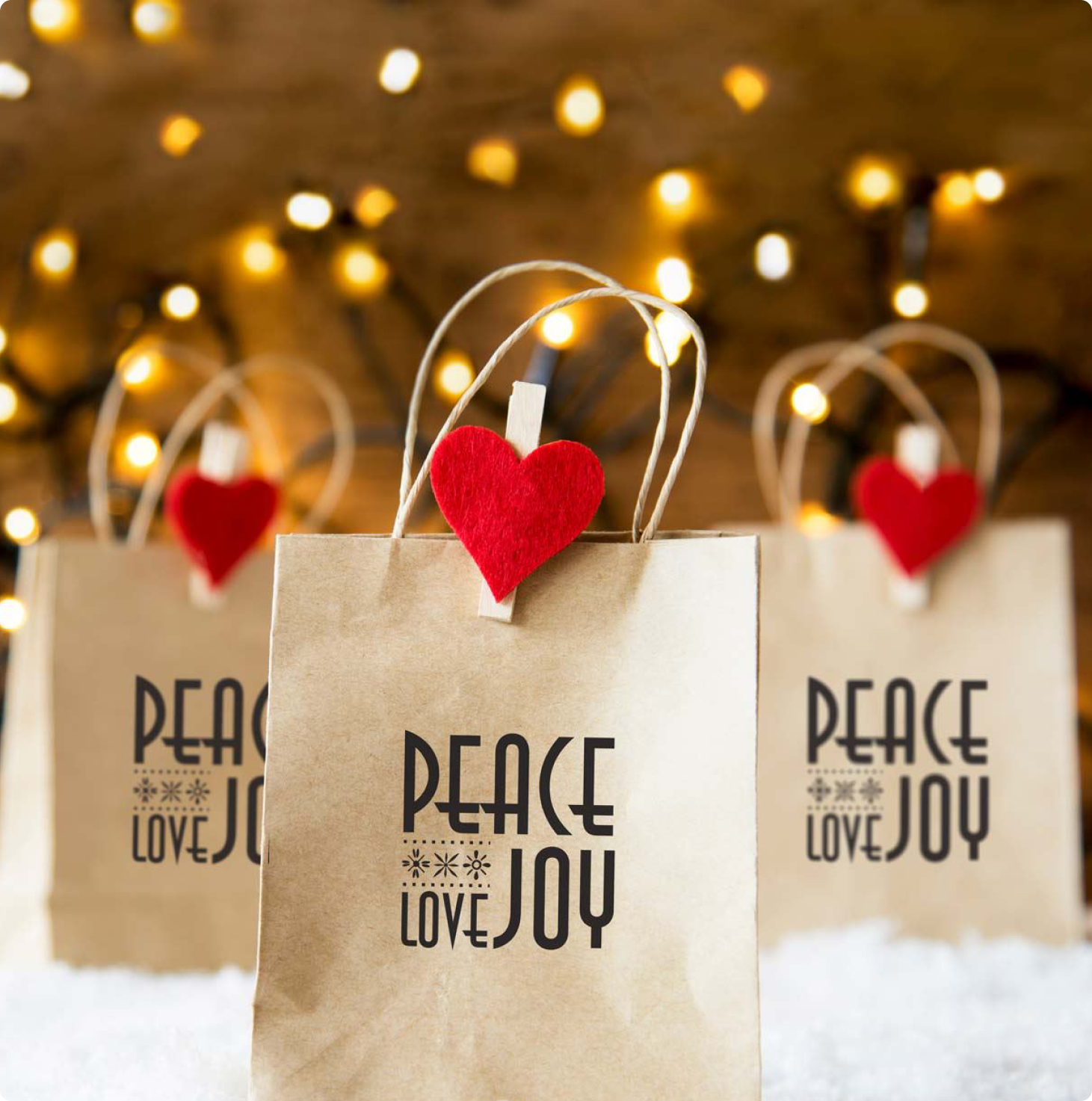 Holiday Party Favors
Once you have your holiday favor bags selected and ordered, it's time to choose your office Christmas stocking ideas. Enjoy playing Santa Claus and treat us as your North Pole workshop as we offer a myriad of low-cost branded gifts, treats and candy, cold-weather drinks, and greeting cards to choose from.
Low-Cost Branded Gifts
Personalized Christmas party favors don't need to be expensive; as the old adage goes, it's the thought that counts. Employees and customers simply like to be appreciated and giving a small token of thanks during the holidays can go a long way in spreading holiday cheer.
Our 2023 Standard Press-N-Stick™ Calendar is a useful adhesive-backed, peel-n-stick calendar that promotes your business for a full 14 months while reminding recipients what day it is at a glance. Another favorite gift is our Full Color KOOZIE® Can Kooler, which is made of polyester with a foam backing to keep your employees' cans and bottles cool while sharing your brand or message with all those who pass by.
Browse through our other low-cost branded gift options: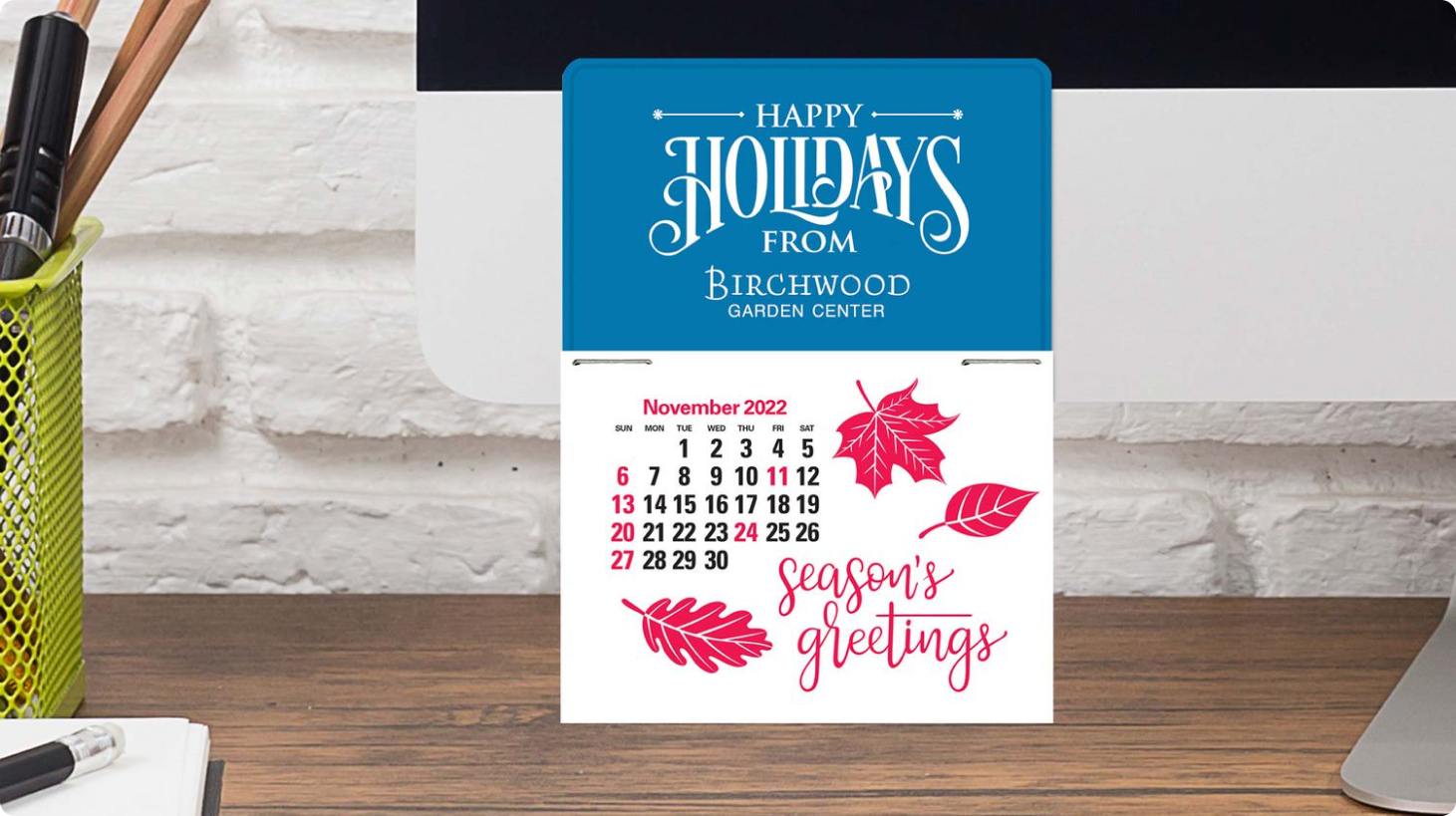 Holiday Treats & Candy
Sweets are often synonymous with the holidays as everyone indulges before those healthy new year's resolutions kick in. Treat your employees, customers, and community to a sweet treat; they make perfect company holiday party gift ideas.
Individually Wrapped Peppermint Bark Candies are guaranteed to be a hit at any holiday party. This white chocolate peppermint bark features holiday sprinkles and are wrapped in a customized decorative wrapper to share holiday cheer with recipients. The 1 oz. Sweetz Pouch-Chocolate Buttons fill a color, personalized pouch with these delicious candy-coated buttons.
When in doubt, fill your treat bags out with holiday classics like Hershey's Kisses and Reese's Peanut Butter Cups in holiday foil wrappers. They are just too universally loved to fail! Or patronize a local bakery or confectioner for unique candy and cookies that support businesses in your community.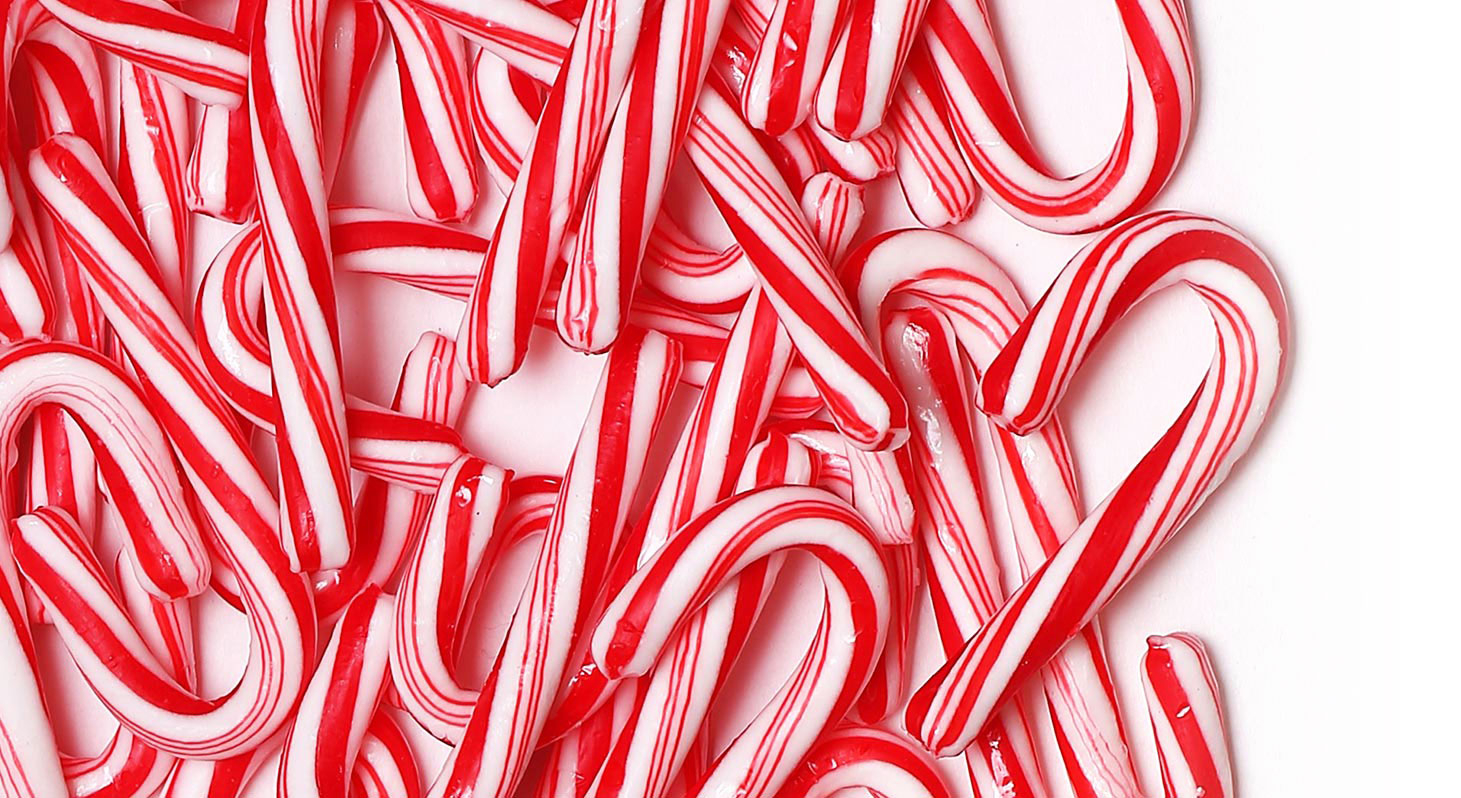 Check out other best-selling sweets and treats for your holiday gift bags:
See our other favorite cold-weather drink gifts:
Cold Weather Drinks
There's nothing quite like coming indoors after caroling, skiing, sledding or just walking in from the cold and enjoying a hot drink. Be the deliverers of these warm-you-from-the-inside experiences with customized cold weather drinks; they make great stocking stuffers for office staff.
Imprint your brand, message or logo on an individually sized packet of hot chocolate; our Hot Chocolate – Single Serve Packet makes one 6 ounce serving and reminds the recipient of your organization. For those employees who want a little more caffeine, give a Coffee Break, which provides eight cups of freshly roasted ground coffee in a rich breakfast blend flavor.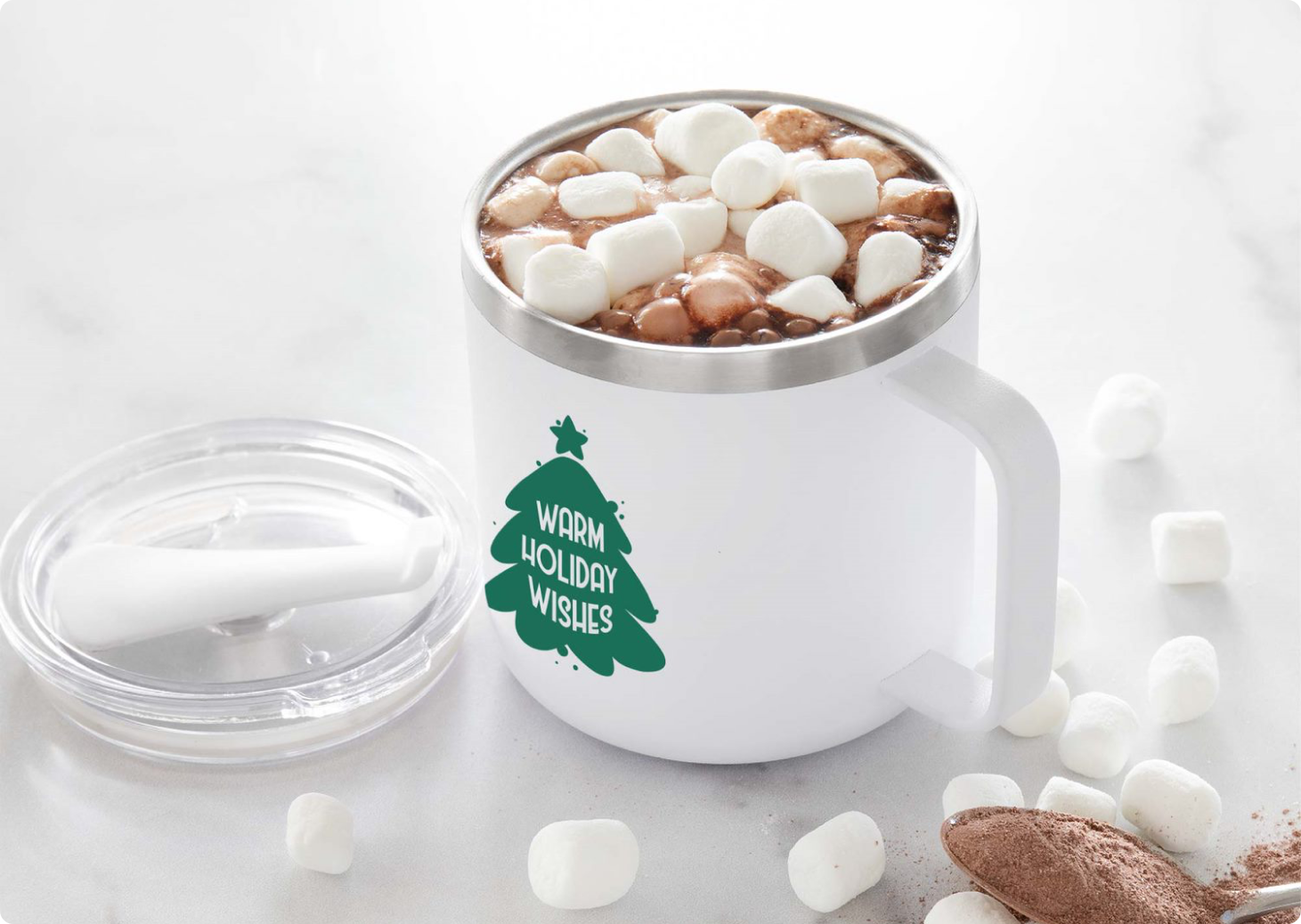 Give Holiday Cards from your CEO or Executive Team
Sometimes a simple written greeting from your top management team can go a long way in spreading the Christmas spirit through an organization. Lovely greeting cards are great office Christmas party gift bag ideas; a handwritten note by leadership can add a special touch. If you can swing it, have your top brass hand out your cards and favors, accompanied by a sincere handshake and happy holidays wish.
Our Blue Snowflakes On Silver Greeting Card is a classic greeting with blue foil accents. Select from a variety of printed messages along with your company brand or logo. Matching silver-foil lined envelopes are provided. The Red Joy Wreath Greeting Card displays a lovely wreath and messages of joy with a customizable sentimental message on the inside, all wrapped up in a gold-foiled lined envelope. Sign off with your logo and brand; and don't forget to add a personal greeting as well.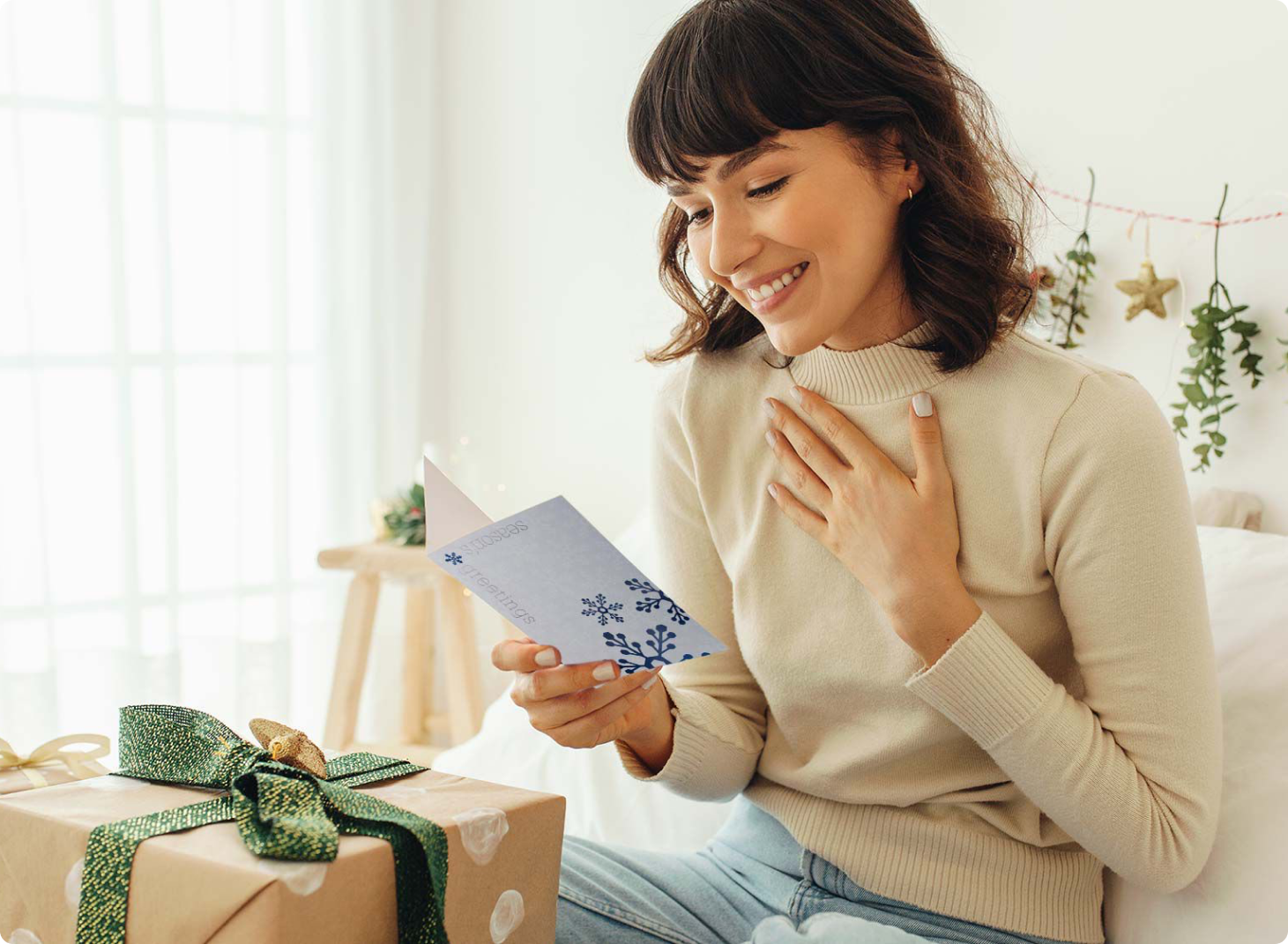 Engage Employees with Company Made Party Favors
What does your company make? For a personal touch, consider what your organization is well-known for making and parlay that into some unique and personal Christmas swag bag ideas.
One of our sister companies creates the Farmers' Almanac, which makes an ideal and timely holiday gift for the staff. Is there something you create that is small enough to be a party favor? Who better to enjoy it than your own team! If your firm offers a service rather than a product, what about tucking in gift certificates or coupon codes for free services for your staff?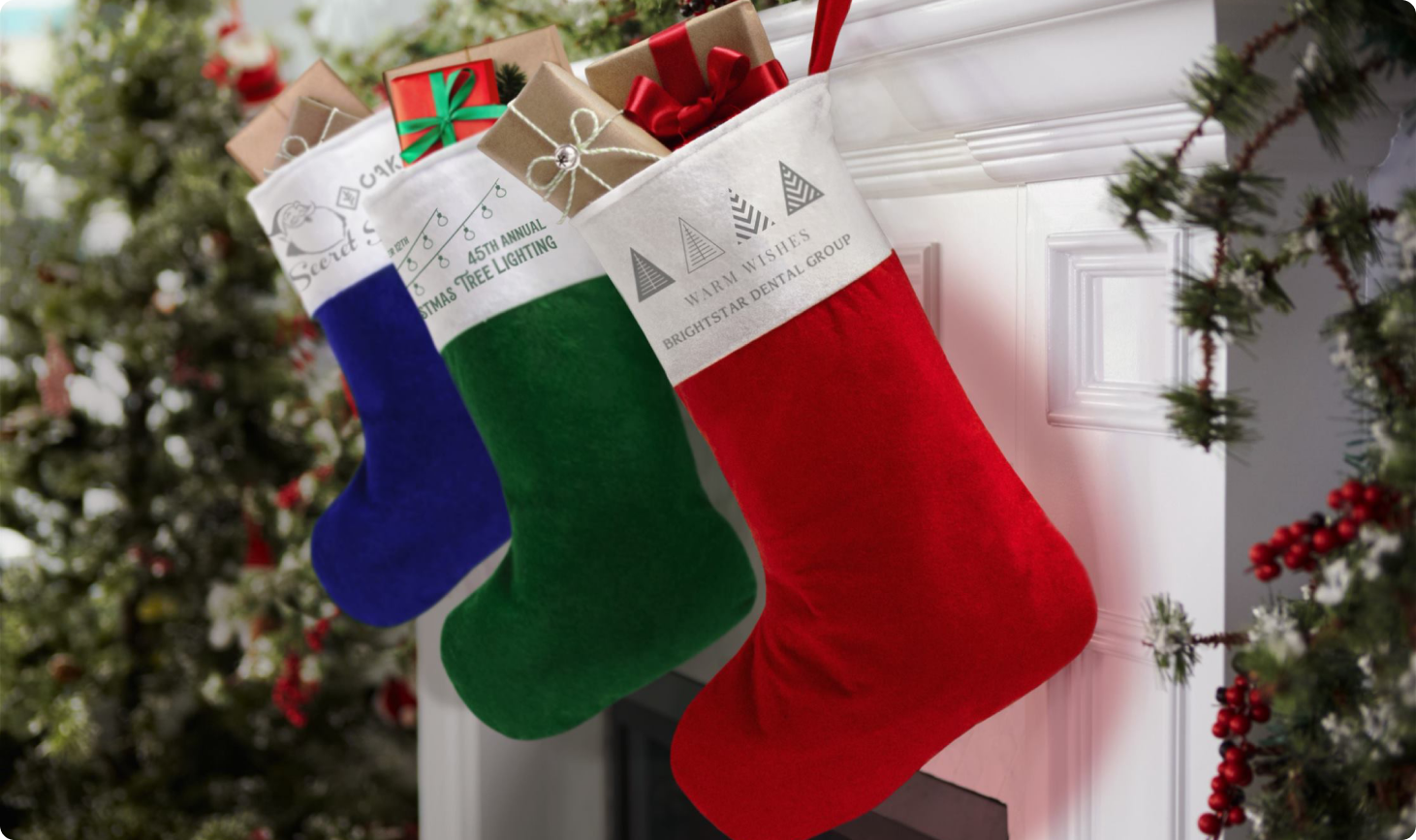 Office Christmas Stocking Ideas
If you have some time to plan ahead, your team can pre-assemble these work stocking stuffers and distribute them easily at a holiday party. Or, for a more personalized touch, or create a stocking stuffer station with a lot of choices so employees and visitors can create their own.
We offer our classic Holiday Stocking, featuring your business logo or brand on the traditional white trim. These lovely and highly visible stockings are perfect to be stuffed with office Christmas party favors of all kinds, making a welcomed surprise on office desks or as a package in the mail.
Stocking Stuffers for Work
You'll love to pick and choose from a myriad of work Christmas party favors to make the perfect gift for your team members, customers, or other special groups. Our Pop-Out Magnet Set - Holiday features four themed magnets that will prominently display your office logo or brand on the kitchen refrigerator. They are especially appreciated during school, community, or fundraising events.
Another favorite is the Aluminum Beverage Wrench™, which is an aluminum beverage opener with a dual purpose design: it pries off metal bottle caps and flips the wrench to lift tricky pop-top tabs. Attach it to your keys, lanyards, or backpack straps so it's always available–and visible to show off your company message and brand.
Explore our other popular employee stocking stuffer gifts: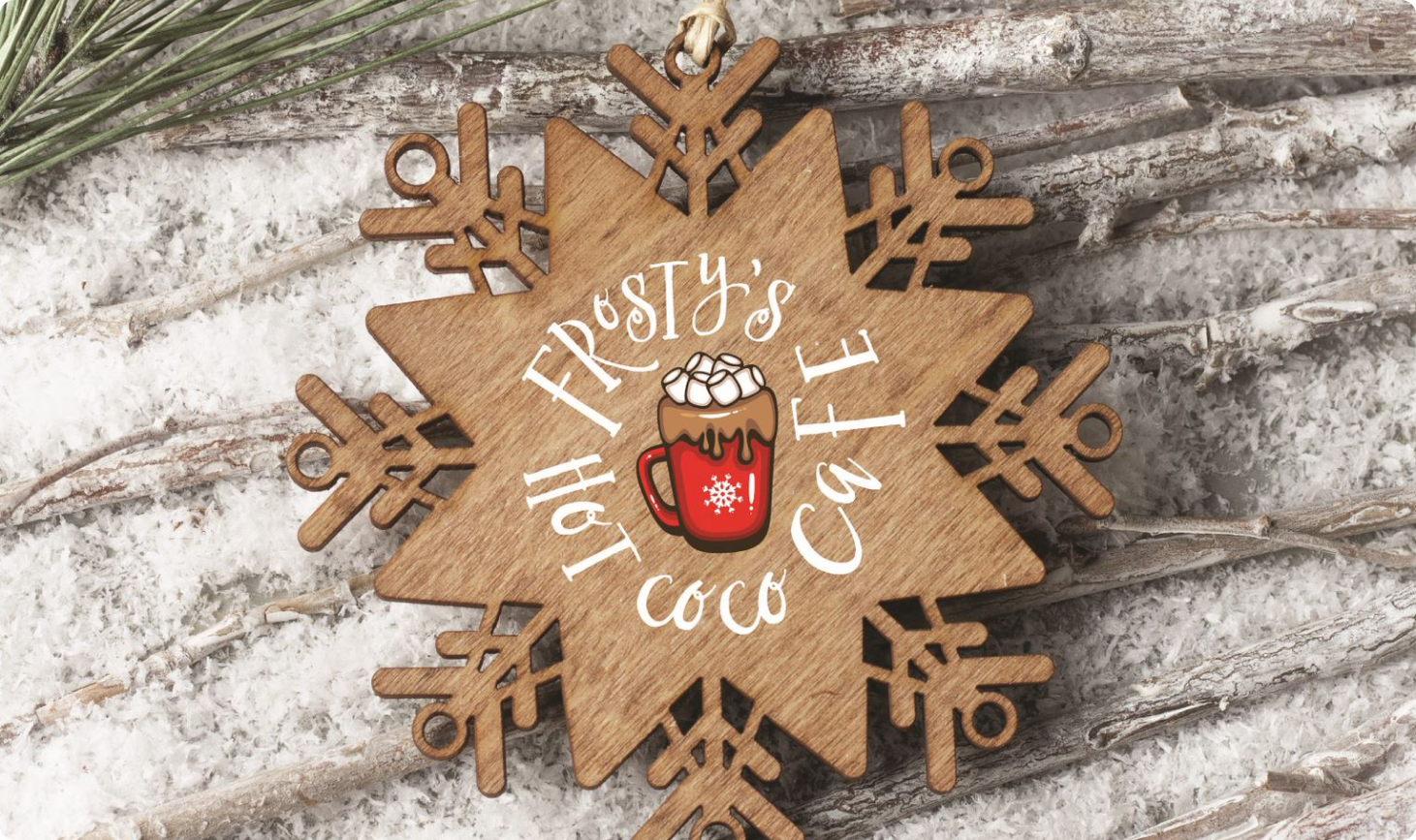 When you are ready to plan your holiday gifts and giveaways for your annual office Christmas party, be sure to stop by. We offer a wide selection of inexpensive corporate holiday favors that will help your employees, customers, and investors get into the holiday spirit. Show your appreciation and generosity with one of these many useful and unique gifts.