Geiger Announces Promotions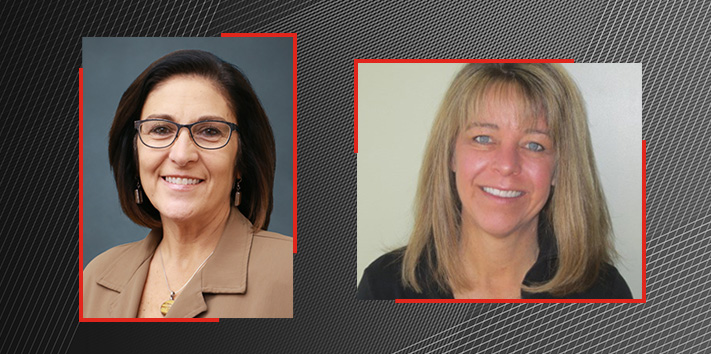 L to R: Rachel Lebel and Pam Peterson
Lewiston, Maine, May 28, 2021: Top 10 distributor Geiger has promoted two long-time employees, Rachel Lebel and Pam Peterson to Vice President of Total Care and Director of Financial Reporting, respectively.
Rachel Lebel became Vice President of Total Care Sales Services in 2016 and the addition of the operational side of Total Care is a natural fit. She has worked in many roles throughout the company which positions her well to lead a key part of the organization.
Chris McKee, Chief Revenue Officer and Senior Vice President said, "Rachel has an exceptional track record as a senior leader working with client-focused teams domestically and internationally. She is a champion of Continuous Improvement and someone who consistently drives efficiencies while also curating the client experience."
Pam Peterson started at Geiger in 2002 and has held many positions within the company, most recently as assistant controller. In her new role, Pam will lead a team performing all corporate consolidated and business unit reporting including monthly financial results, the annual budget, revised forecasts, and the annual audit.
"Pam has been an integral part of the financial reporting for Geiger's largest operating unit, providing essential information to the management team," Robert Blaisdell, Executive Vice President and Chief Financial Officer stated. "Her extensive experience and systems knowledge make her the natural choice to oversee all financial reporting and lead this important aspect of our finance team."
About Geiger
Headquartered in Lewiston, Maine, Geiger is the largest family-owned and managed promotional products distributor in the world. Geiger operates from offices across the US and Europe and is affiliated with over 450 independent sales representatives. Geiger is a socially conscientious company, providing proactive, comprehensive marketing solutions to their clients.