28 Great Speaker Gifts – Find the Perfect Thank You for Guest Speakers & Keynotes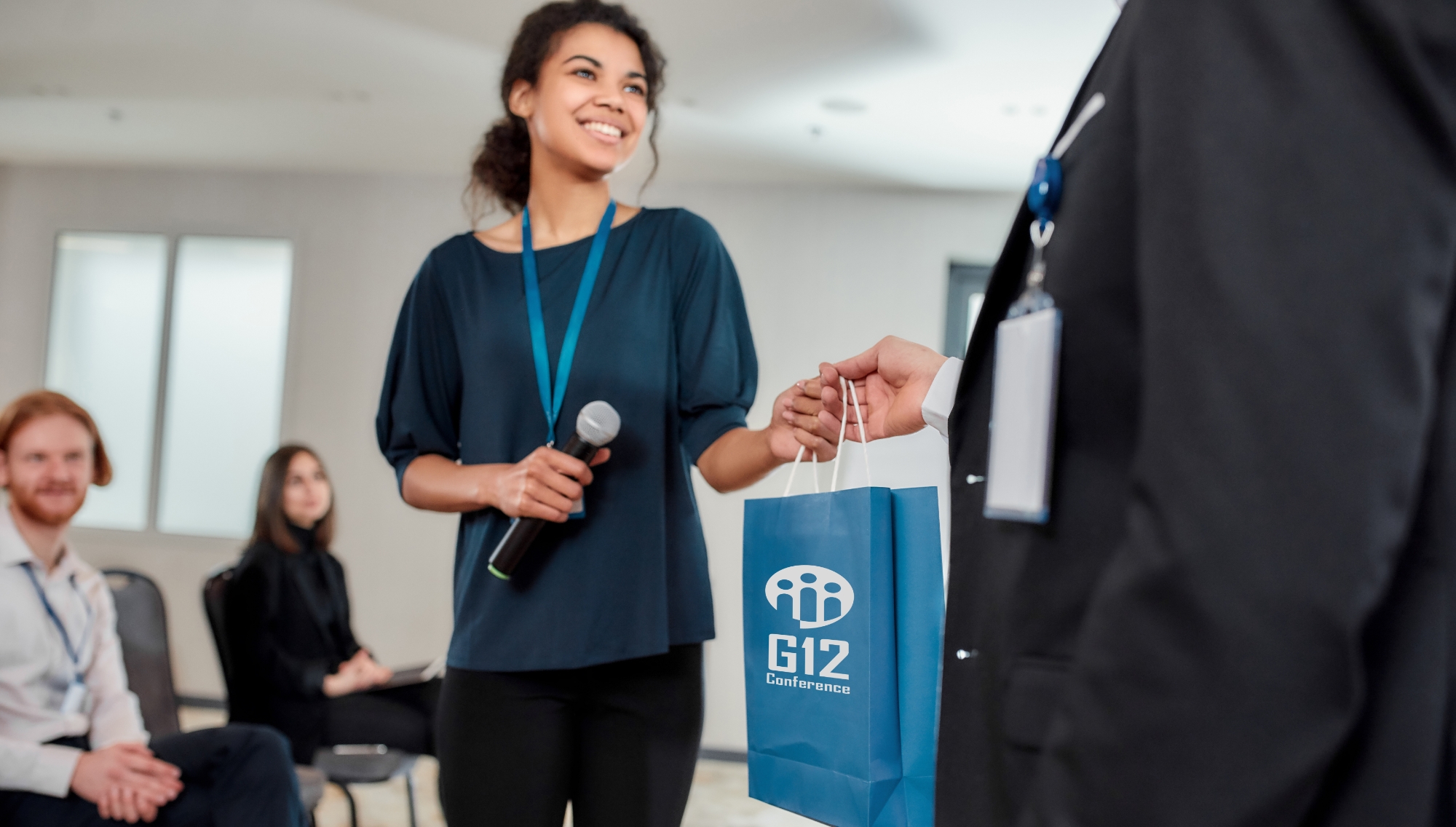 published: March 03, 2023
Giving a speech at your event may bring monetary rewards, or may just help speakers create community in their sphere of expertise while amplifying their product, company, or ideas. Either way, they can all use special touches to make them feel welcome and appreciated. Make your event a great experience instead of just a job with gifts for guest speakers that remind them of your event and encourage them to return.
Speaker gifts can be given at any time throughout your speaker's stay. Hotel welcome swag and room drop gift baskets are a great way to start things off on a positive note, whether they include something that presenters will use during their speech, self-care items to help them relax after a long day of travel, or some snacks and drinks so they'll have something to munch on while they finish last-minute preparations. You can also give gifts after the speech or mail gifts a few days after the event.
Pre-Event Gift Ideas
When someone speaks at your event, you develop a relationship with them. And they'll form first impressions of you and your organization as soon as they get in contact with you. The best relationships are based on mutual appreciation and support – so let your presenter know that you appreciate their time and effort before the event.
Pre-event gifts for speakers might be a good idea, especially if the presentation will take place in a virtual environment. In some ways, speeches over video calls are more difficult than in-person presentations, so consider helping your presenter out with speaker gift ideas that will be helpful during a virtual presentation.
Conference speaker gifts don't necessarily need to be a physical package mailed to your speaker or handed to them at the event. Give them some publicity on your website by creating a profile page for your speaker, linking to their website, LinkedIn, and social media accounts. Speakers appreciate free publicity especially if they're just getting started – it might be the turning point in their career. And because audience engagement is a crucial aspect of any speech, getting the audience hyped by publicizing an upcoming speech will do some of the work for your speaker.
Finally, if your speaker is going to be traveling to speak at your event, travel-related guest speaker gifts will definitely get used. Tech accessories like powerbanks and chargers are always a good option, and our Tenfour 10400 mAh Powerbank makes charging quick and convenient with multiple charging ports. It's sure to come in handy when they're in the airport, at the event itself, and when they're home again.
Check out our travel gear and other travel gifts for public speakers: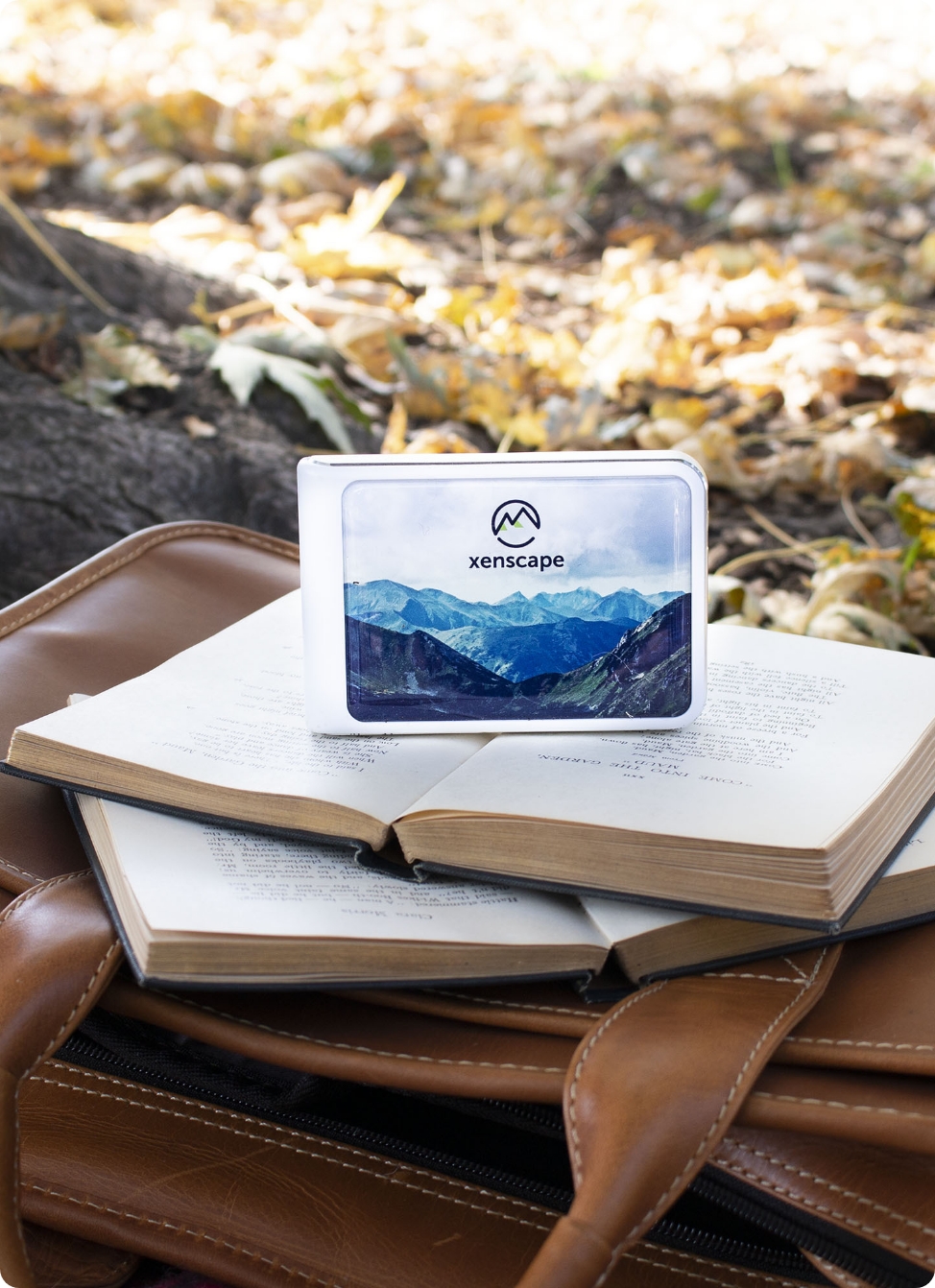 Gifts for Use During the Event
If you need ideas for a guest speaker gift at the event itself, consider first the gift of positive publicity. Make sure to have your event covered on social media. Your team can create videos, photos, and news stories to post in real-time. If it looks like there's enough interest, consider live streaming your event. This kind of coverage may do a lot to benefit your speaker's PR, especially if your business has a solid following. After all, not everyone can make it to the event itself – but if people can follow it from home, your presenter can communicate to a much larger audience. And if you're struggling to find a good gift for a guest speaker that isn't your typical t-shirt or company swag, publicity might be that unique gift – and it'll keep on giving long after the applause dies down.
Before or after the speech are more opportunities to hand out event giveaways. Speakers are likely to get a lot of T-shirts and mugs, and while these might be great options, they're not particularly memorable (unless you nail the design). Do something a little different by gifting a high-quality quarter-zip or hoodie – especially if you're located in a colder area or your event is scheduled for the winter months. Or go beyond the classic mug with high-quality drinkware like our 16 oz Corkcicle® Canteen, which is BPA-free, vacuum-sealed, and triple-insulated. Presenters will be proud to carry this unique water bottle at your event and in the airport on the way home.
Consider these other speaker gifts for conferences: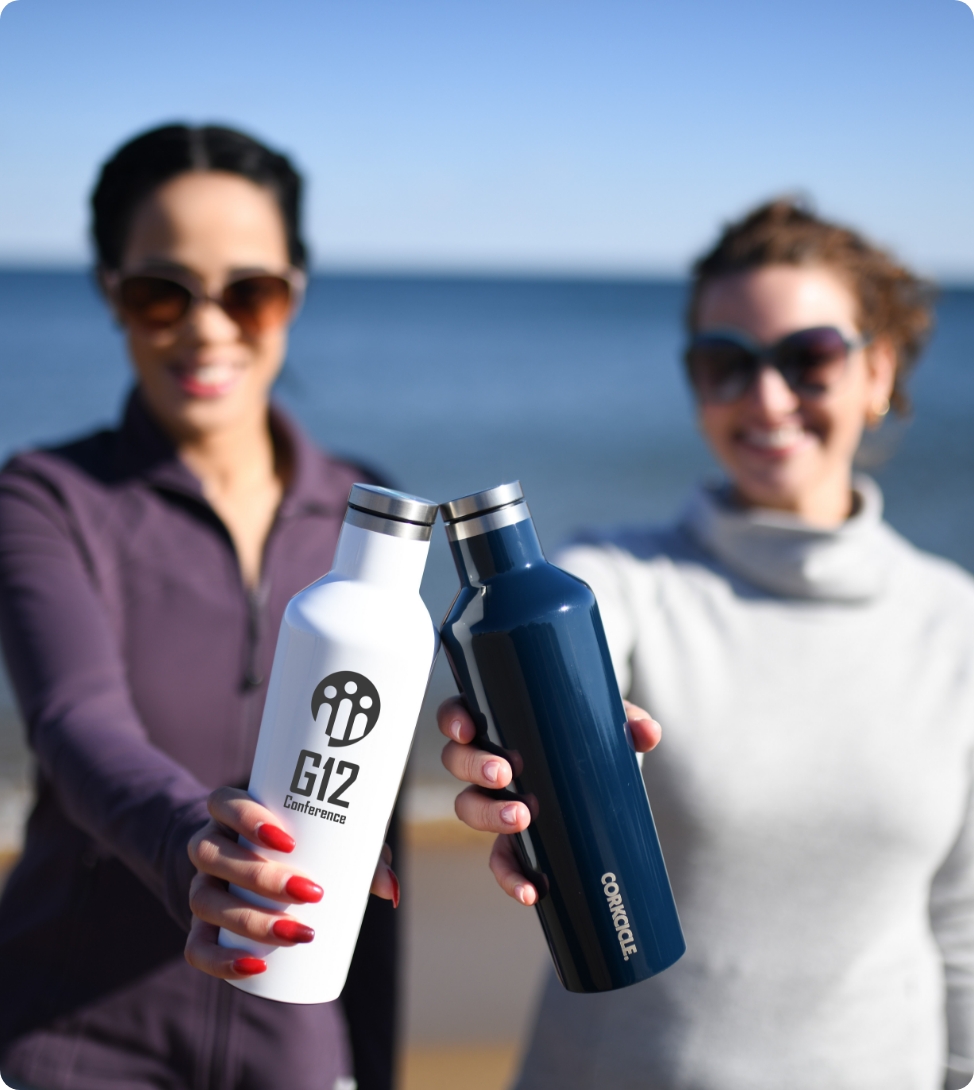 Follow Up Thank You Gifts After the Show
Sometimes personalization is the best way to thank a speaker. Incorporate customization into the gifts you hand out and follow up with your presenter by sending them a handwritten thank you card. It only takes a few minutes to write out some heartfelt appreciation and it barely costs anything – and it may mean more to your presenter than expensive corporate gifts.
On a similar note, thank your guest speakers more publicly on social media to give them the exposure they deserve. Connect with them on LinkedIn, tag them in photos, and let the professional world know how amazing they were. Highlight attendee reviews so that your presenter's name and website will be easier to find. Finally, help your speaker get future bookings with word-of-mouth referrals.
For speakers who are flying or driving in for your event, it's considerate to remember that they have only limited space. Large items, like our Three Piece Wine Gift Set, can still make a great thank-you gift for a guest speaker, but think about mailing big gifts after the event instead of sending them with your speaker.
Mail these other keynote speaker gift ideas to your presenter after the event's over: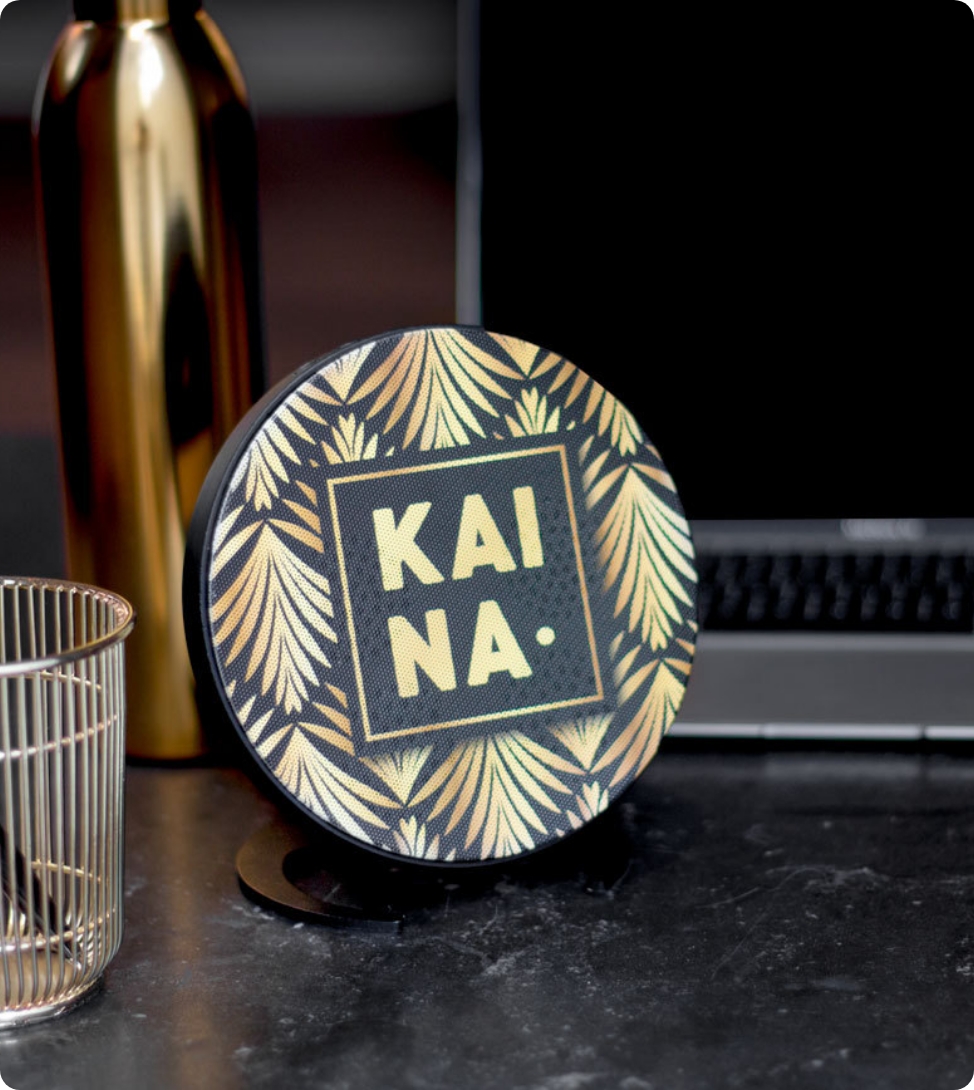 If you're looking to purchase gifts for only a few conference presenters, look for items that you can customize at a small minimum quantity of one to five. Or it might be a good idea to prep for multiple years by purchasing the best conference speaker gifts you can find in bulk and only including the name of your event or organization. In that case, leave off dates and other specific information. Ordering in large batches opens up a variety of choices and helps you save on bulk orders.