Geiger Announces Promotion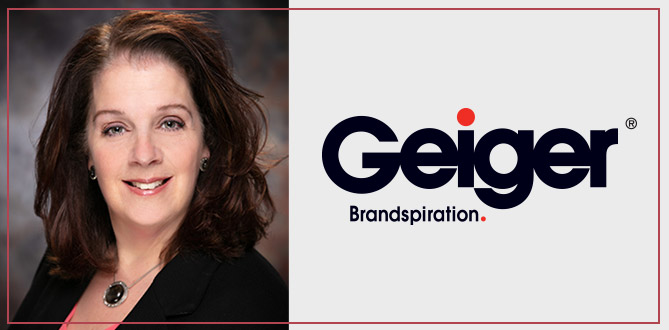 Rachelle Power, Geiger
Lewiston, Maine April 16, 2019: Top ten distributor Geiger announces the promotion of Rachelle Power to Vice President Corporate Programs effective April 1, 2019.
Rachelle Power joined Geiger's Corporate Programs division in 1994 as a program manager. She rose to Business Development manager in 2006, and then was promoted to Director of Sales, Service and Marketing in 2016.
Rachelle lives in Auburn, Maine with her husband Jason and has three children. She attended Brigham Young University where she studied Education. When Rachelle's not working, she loves to cook, spend time with family and friends, and take walks with her 2 dogs. She believes in giving back to the community and regularly volunteers at school and church events.
Chris McKee, Geiger SVP of Sales and Marketing states "Rachelle has been a key driver of the significant growth experienced with our Corporate Programs division. We are thrilled that Rachelle has been promoted to the role of Vice President. From the inception of this division, she has been instrumental in developing a strong team of committed, energized professionals."
About Geiger and GeigerBTC
Headquartered in Lewiston, Maine, Geiger is the largest privately owned and managed promotional products distributor in the world. Geiger operates from offices across the US and London, England and is affiliated with over 450 independent sales representatives. Geiger is a socially conscientious company, providing proactive, comprehensive marketing solutions to their clients and is the sole publisher of the Farmers' Almanac™.