Geiger acquires Brandam as part of strategic growth plan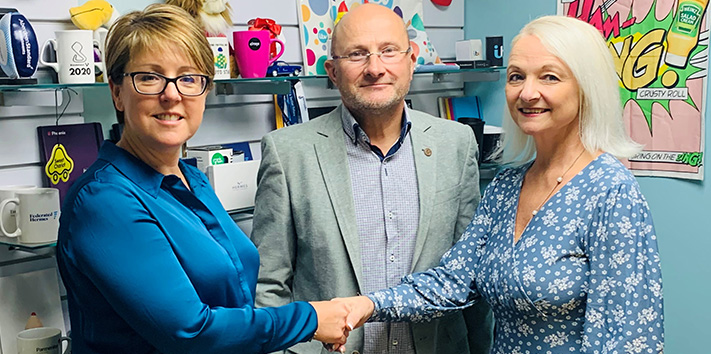 In Photo: Vicky Kinasz, Paul Copping, Gail Copping
London, October 27, 2022 - Geiger has acquired Brandam LLP, a Hertfordshire-based promotional merchandise provider, the promotional products company announced Wednesday.
Geiger will now take care of Brandam's extensive client base and continue to support their branded merchandise needs as part of Geiger's strategic plan for local and global expansion.
Brandam, owned by Paul & Gail Copping, has operated in the promotional gifts arena for 20 years.
"We are delighted to place Brandam in the trusted and experienced hands of Geiger," said Brandam Managing Partner Paul Copping. "We are confident that Geiger will continue to offer our valued clients the highest standards of service and the innovative merchandise choices they are accustomed to."
"We are very excited about working with Brandam's established client base and are committed to providing them with the excellent customer service and creative brand vision they expect from a promotional merchandise partner," said Vicky Kinasz, managing director of Geiger International. "In addition, Geiger's rich experience and global scale allow us to offer these clients a wider offering, including digital solutions, global capability, and services from design and procurement to decoration and fulfilment all from under one roof in our West London office."
About Geiger
Headquartered in Lewiston, Maine, Geiger is the largest family owned and managed promotional products distributor in the world. Geiger operates from offices across the US and Europe and is affiliated with more than 450 independent sales representatives. Geiger is a socially conscientious company, providing proactive, comprehensive marketing solutions to their clients.