Christmas Goody Bag Ideas for Adults: Holiday Party Favors to Make Grown Ups Feel Like Kids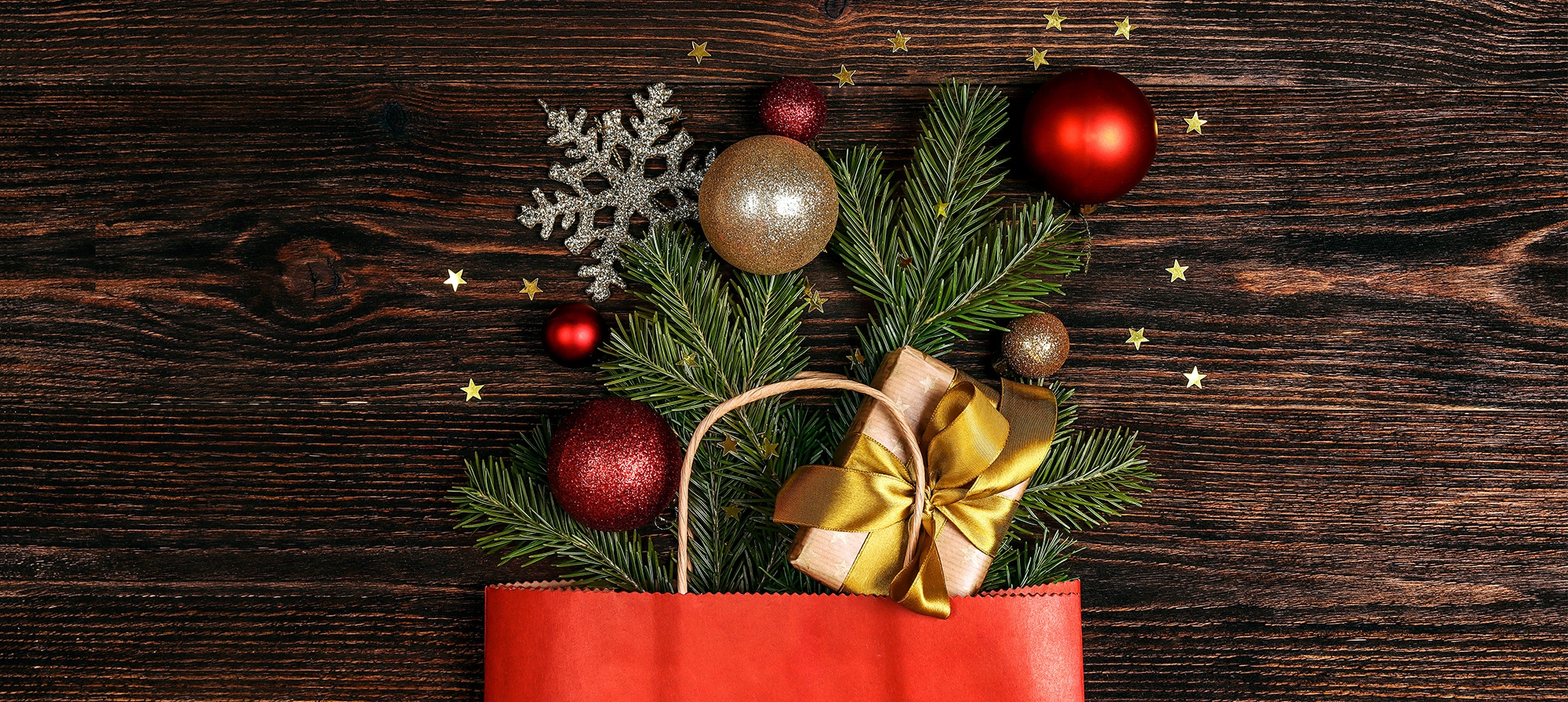 published: September 13, 2022
Adult Christmas Favors & Goodie Bag Ideas For Adults
Most employees, clients, event attendees, club members, and volunteers are parents – and many of them have had the experience of playing Santa Claus for their kids, purchasing items on their wishlists, hiding gifts in the middle of the night, and starting fun traditions. Parents love making their children happy during the holidays, but the kids don't need all the attention!
Adults need holiday fun as well and you can be part of creating a memorable and heartwarming Christmas experience. Check out these fun Christmas goodie bag ideas for adults – they're perfect for an office holiday party, charity end-of-year bash, or any other excuse for grown-ups to get merry this season.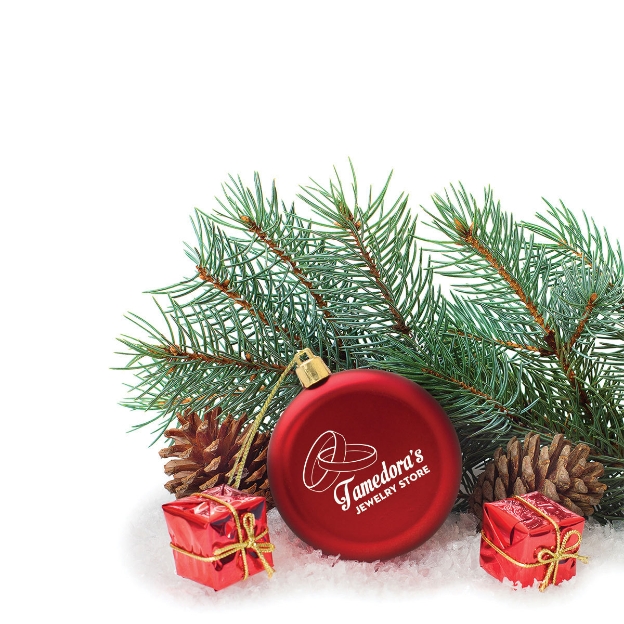 Unique Christmas Party Favors for Adults
Christmas isn't only the most wonderful time of the year – it's also the busiest time of the year. It makes sense that you don't have the time to package up hundreds of Christmas goodie bags for the adults in your organization. But that doesn't mean they can't have an awesome holiday gift. These adult Christmas party favors make great standalone giveaways.
Christmas isn't only for kids, and neither are coloring books. Bring out that inner playfulness with our Kraft Paper Coloring Book with Colored Pencils. This little coloring book is small enough to take anywhere and it's great for relieving stress, killing a couple of minutes when you're waiting in line, or bonding with a child. It comes with colored pencils for convenience.
It can sometimes be difficult to find a gift that everyone will appreciate, so we created a holiday gift guide with plenty of inspiration. If you are wondering what to put in Christmas gift bags for adults that can also stand on its own, consider hot chocolate favors. Our Thanks Snow Much Chocolate Drink Bomb is a creative take on your typical hot cocoa pack. When dropped into hot milk, this milk chocolate drink bomb melts and releases mini marshmallows for a delicious hot cocoa experience. Bonus – its already wrapped in a holiday pattern and comes in a bag that says "thank you". One step festivitiy!
See our other best-selling holiday gifts: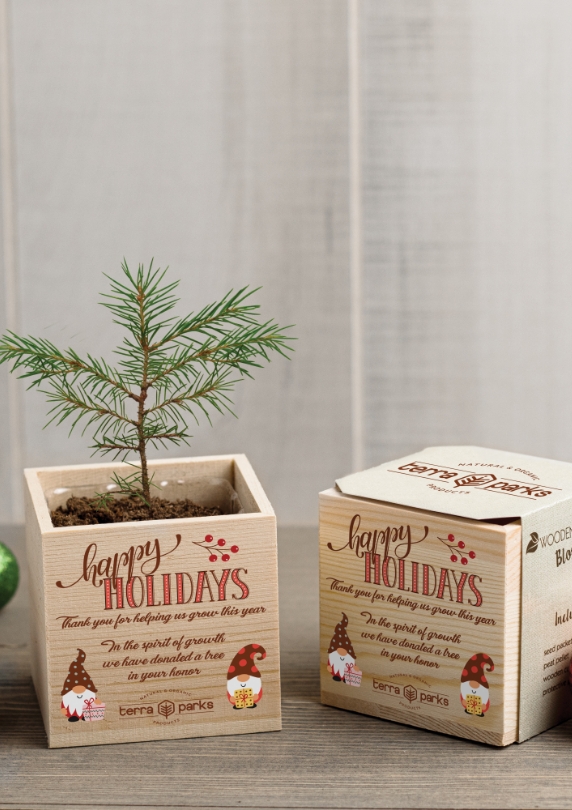 Merry Makers for the Fest
Party attendees and their families are likely going to receive many other favors and small Christmas party gifts throughout the holiday season. This can be a nightmare for parents who are struggling to maintain some sort of order as Christmas decorations, wrapping paper, and new toys continue to pile up. Sometimes, the best Christmas party gift for an adult is a good time. So amp up the food and drink, and throw in some unexpected fun amplifiers.
Whether it's confetti, balloons, or a party popper, help your guests celebrate Christmas, enjoy the season, and welcome the new year with as much energy as possible.
Offer your guests our Good Fortune Cookies at the door – and watch them enjoy the snack and read your personalized message. Hand out Bubble Necklaces for guests to indulge in some childish fun. Or, get your employees ready for the season with our Holiday Hats; they're sure to make a reappearance at your guests' next holiday event.
If you're looking for other ways to spice up your get-together, check out some of our most popular ideas: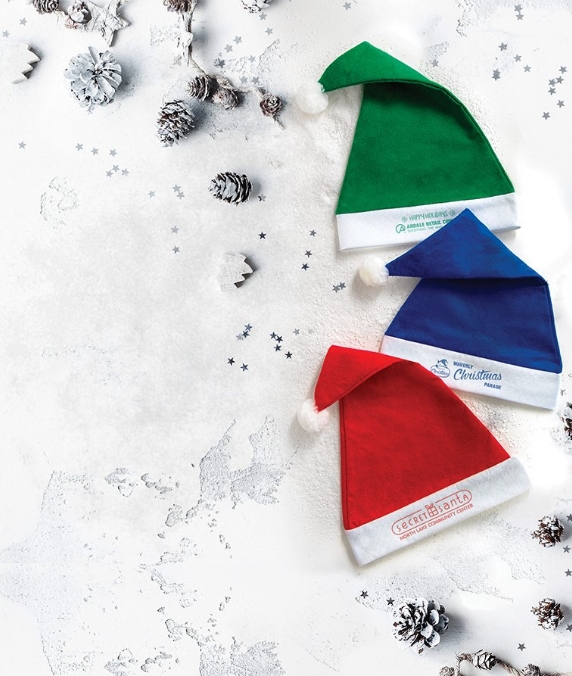 Fun Christmas Goodie Bag Ideas
Nothing says "Christmas" quite like an old-fashioned stocking stuffer. Check out some of our favorite holiday goodie bag ideas for adults and create gift bags for your volunteers, organization members, or employees with our customizable bags and stocking stuffer swag. Our Christmas gift bag ideas for adults come in handy for a variety of uses and help improve your brand's visibility at the same time.
You have many options when it comes to custom goodie bags. If you want a disposable bag that won't harm the environment, check out our 9" x 12" Biodegradable Plastic Bags. As an alternative to our biodegradable bags, use our Billboard Brown Paper Bag 7 3/4" x 9 3/4" for a classic brown paper look.
Here's one of our favorite Christmas goodie bag ideas for adults – you can make the packaging part of the gift by using a tote bag like our Snow Flurry Laminated Non-Woven Tote Bag. After recipients enjoy the contents, they'll be able to use the tote to carry other items, whether they're shopping, staying the night at a friend's, or storing Christmas decor.
Pick the perfect Christmas treat bags for your needs.
Once you've decided on a bag, purchase gifts under $1 to fill it affordably. Our USA Made Flavored Lip Balm will come in handy during dry winter weather – and it's available in a peppermint candy cane scent for a Christmassy touch.
Many families keep a Christmas tree during the holiday season, so help with the decoration by including tree ornaments as part of your personalized Christmas party favors. Our Classic Flat Round Ornament is a great option. Custom ornaments are particularly meaningful for non-profit organizations and clubs, because they carry the logo of something close to your recipient's hearts.
Choose a few of our most popular small Christmas party favors for adults:
Luxury Christmas Party Favor Ideas
If you're looking for a new holiday tradition for your organization, consider giving luxury gifts to members, volunteers, or employees who deserve an award. What makes better fun Christmas party favors for adults than true recognition and appreciation items? Honor those who have made the greatest impact on your team throughout the year. At your holiday party, invite leaders, volunteers, or top-selling salespeople up and show that you appreciate them with a special gift.
During the winter months, our Super Soft Sherpa Blanket will get plenty of use. Winter is the best time to cuddle up with a cozy blanket and enjoy a book, time with family, or a classic Christmas movie.
Our Black Marble & Bamboo Cutting Board is a perfect gift for those who are in charge of cooking Christmas dinner. With its aesthetic design, it looks great on the wall or the countertop, and it can be customized with your company's name and logo.
Browse through our other luxury gifts that you can offer as awards: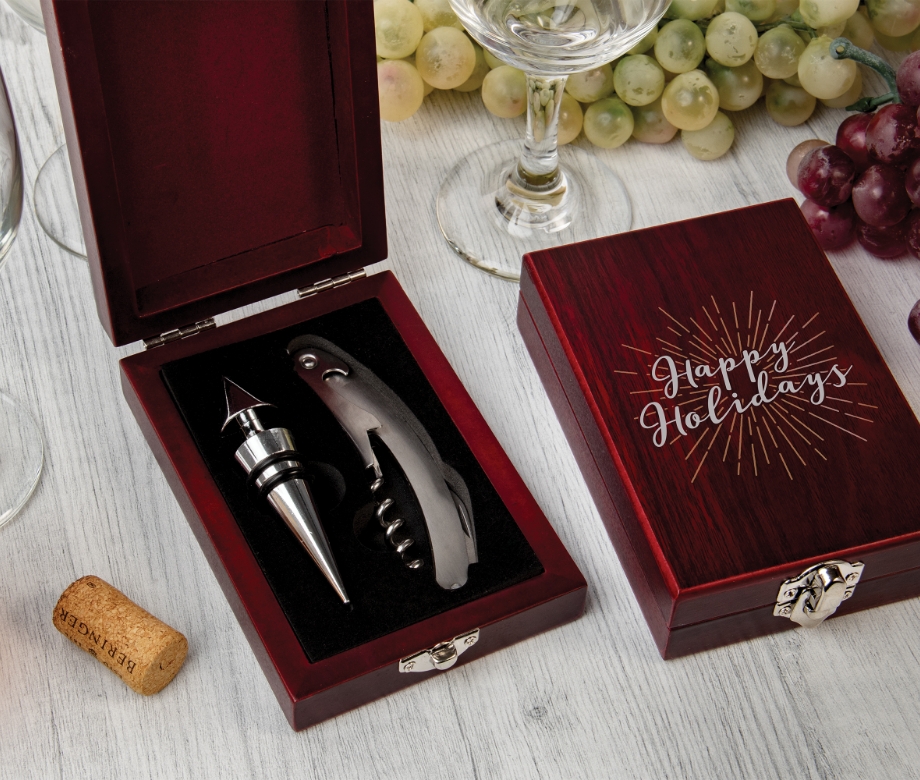 Christmas Treat Bags Ideas
Sometimes candy and other holiday treats are the way to go when it comes to adult Christmas party favors. They're sure to be enjoyed and meant to be eaten, so they won't add to the pile of gifts under the Christmas tree.
No one should celebrate Christmas without a classic candy cane. If you can't decide on what to put in Christmas goodie bags for adults, add one of our Large Classic Candy Canes to every treat bag you create. Our Hot Chocolate – Single Serve Packet is another wintry favorite to add to your list of Christmas goodie bag ideas for adults – it's perfect for a relaxed evening at home. Finish off your holiday treat bags with our Individually Wrapped Peppermint Bark Candies.
The more the merrier when it comes to Christmas goody bags, so pick out a few more popular candies to fill them: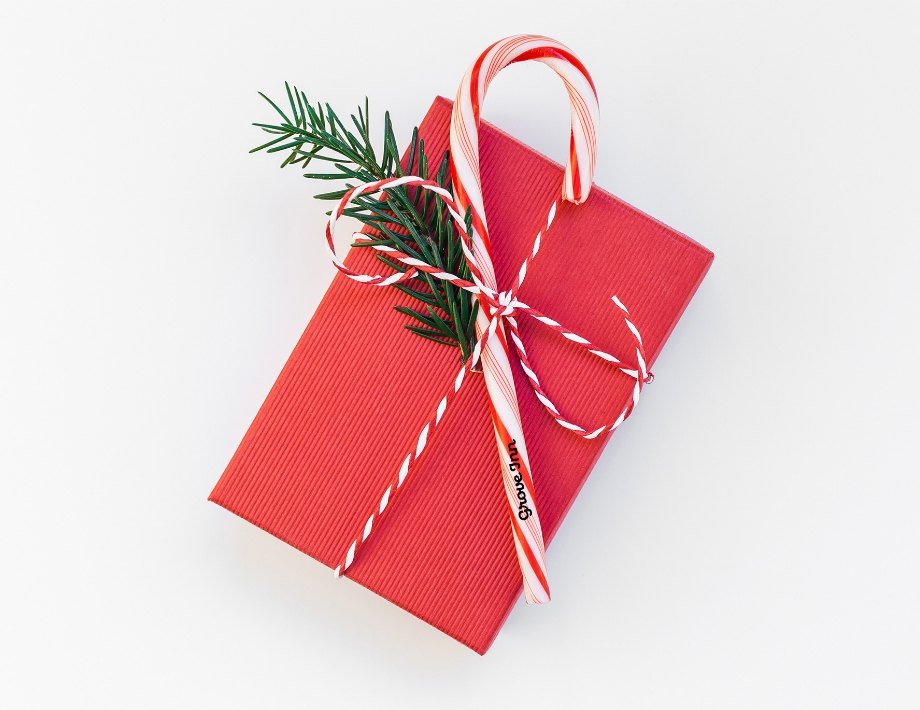 Eco-Friendly Holiday Party Favors
Christmas is often hard on the environment. With the busyness of family traditions, relatives staying the night, and other Christmas chaos, many people don't have the time or energy to recycle packaging. As a result, shopping bags, cardboard boxes, gift wrapping, and other packaging get stuffed in the trash after the holidays.
Give the environment a holiday gift with eco-friendly Christmas grab bag ideas for adults. Candles are a classic Christmas favorite, so gift our 2 oz Soy Candle In Round Tin to your employees. Whether it's used at Christmas dinner, as coffee table decor, or on a desk, this vanilla-scented candle will create a lovely atmosphere wherever it's used.
Here's one of our favorite Christmas party favor ideas for adults – give your party attendees a little reminder to care for the earth by handing out Tree Seed Matchbooks. This gift contains a small package of seeds, as well as growing instructions. As soon as the holidays are over, your recipients will be happy to have something to remind them that spring will soon be here.
Fill your Christmas goody bags for adults with our eco-friendly party favors: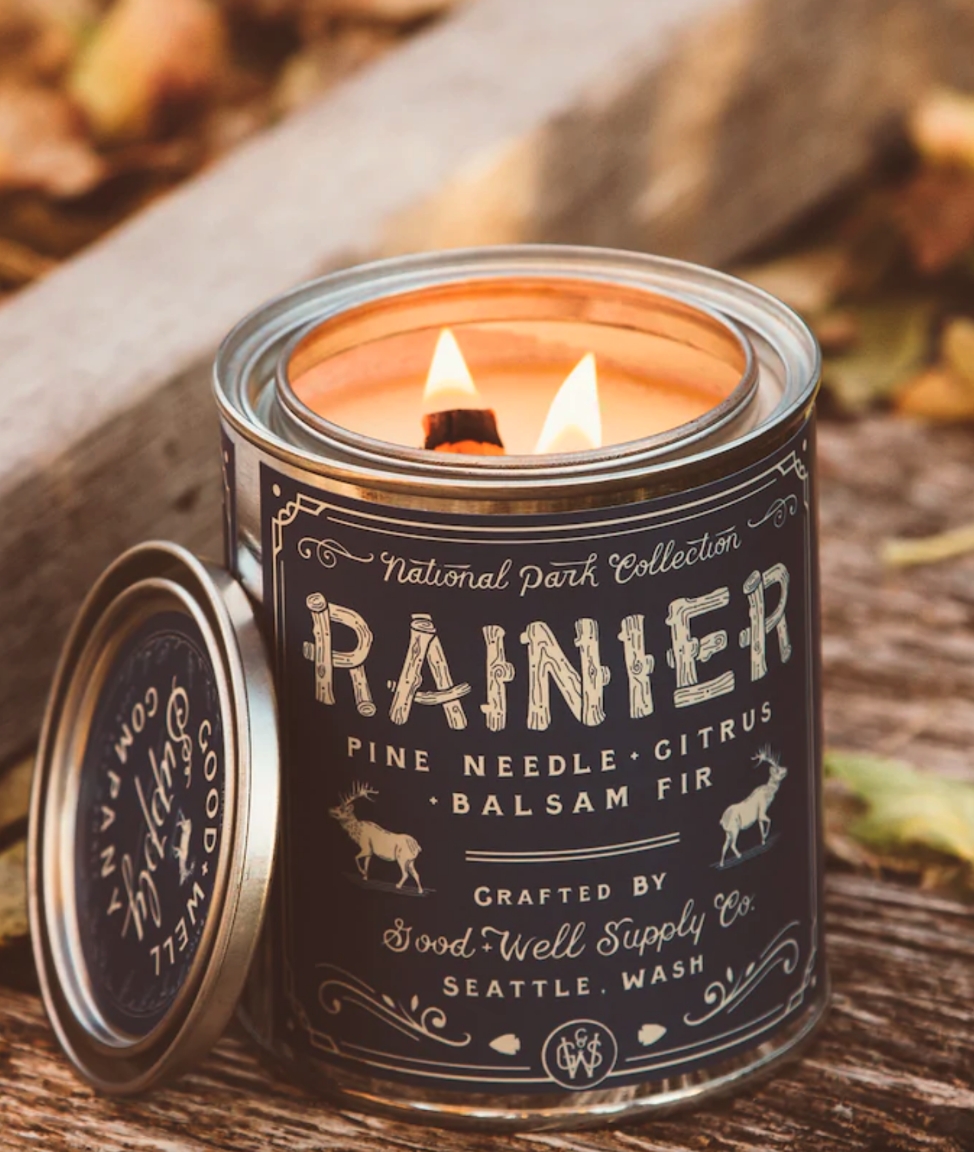 Nothing says Christmas quite like gifts piled up under a Christmas tree. Whether you're looking for holiday favors for a Christmas party, New Year's celebration, or end-of-year appreciation event, encourage the spirit of Christmas with holiday-themed gifts for your employees, clients, participants, and volunteers. Through Christmas gifts and party favors, recognize the work they do and show them how much you value their contributions.