Giveaway Ideas to Raise Awareness
for Fire Prevention Week 2022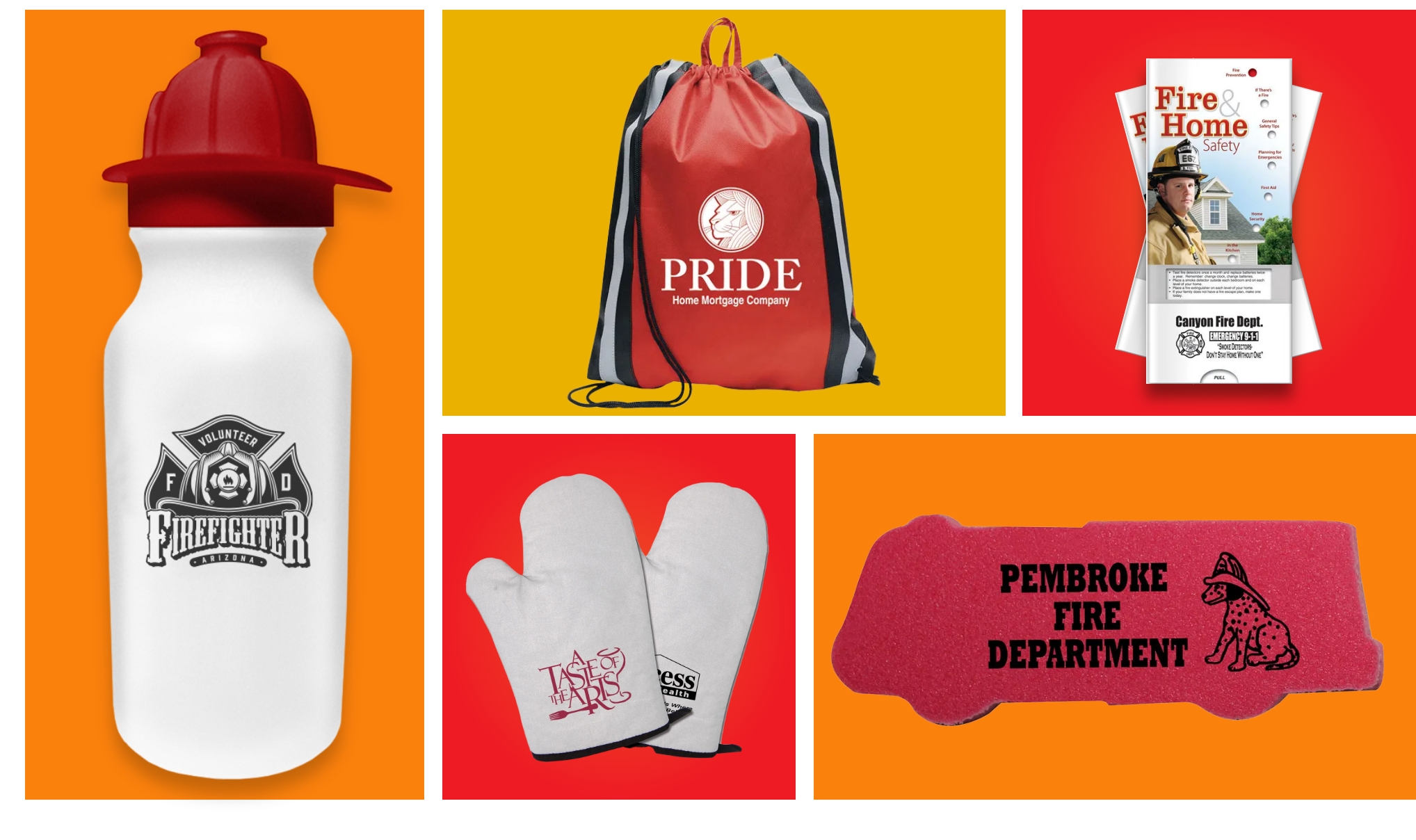 published: June 21, 2022
Fire Prevention Week is a national commemoration that occurs each year in October to raise awareness about how to stay safe during a fire with the upcoming observance taking place October 9-15, 2022. Every year the National Fire Protection Association (NFPA) announces a new theme for Fire Prevention Week, and this year's is set to be released on June 14, 2022.
Since this year is extra special because it marks the 100th anniversary, organizers are going to want to go big with Fire Prevention Week ideas that draw attention to the mission. It's no surprise to see first responders promote the week heavily as they seek to spread the word and keep people safe, but businesses, schools and organizations can do their part by educating people of all ages, from kids and teenagers to adults and the elderly.
Fire prevention giveaways and fire safety promotional products are the place to start when it comes to raising awareness and educating employees, students, and anyone else in your community. To help you spread the word, we came up with some of the best Fire Prevention Week ideas to promote fire safety.
Fire Prevention Week Giveaways
Fire Prevention Week handouts that are on-theme make excellent fire safety giveaways to raise awareness. Whether you want to fire up your message with the Smilez Pen-Fireman or extinguish thirst with the 20 oz Firefighter Sport Bottle, these fire prevention giveaways will keep fire safety techniques top of mind.
Ensure safety is part of the theme with sunglasses for eye protection, oven mitts for hand protection, or reflective gear for nighttime activities. These Fire Prevention Week giveaways will light up your promotion by encouraging people to stay safe during their day-to-day lives.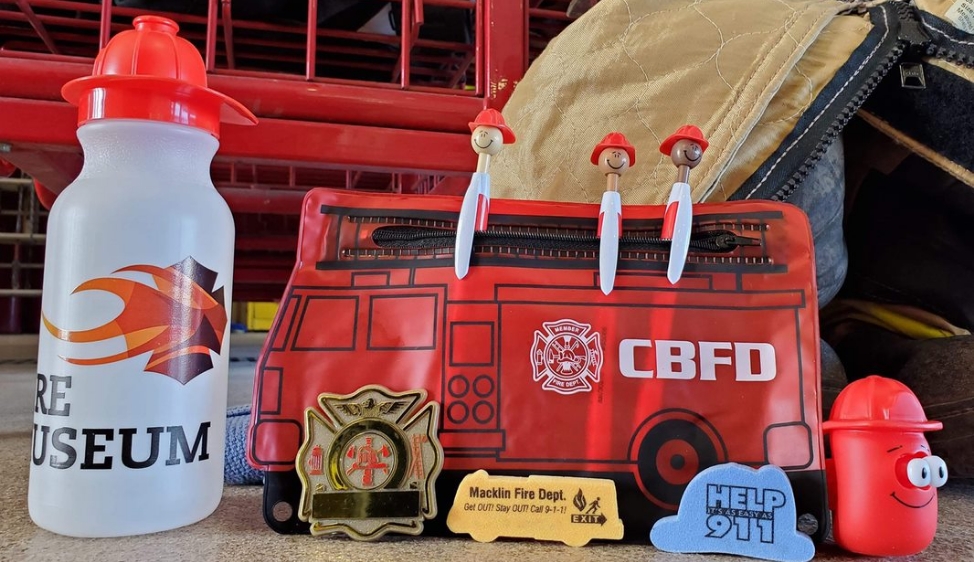 Firefighter Themed Stress Balls
Fire prevention awareness is a tough subject that can cause anxiety for many students, employees, customers, and clients. Help relieve the tension with themed stress balls. The perfect fire prevention handouts for stress relief, these Fire Prevention Week products inspire calm when nerves are running high. On-brand shapes like fire helmets and extinguishers ensure your message comes across clearly and concisely. Check out a few of our hottest themed stress balls for promoting fire prevention:
Fire Prevention Week Educational Materials
If you're bringing staff members together for a meeting on fire safety or hosting an event in your school auditorium with firefighters and experts, make sure you have Fire Prevention Week handouts with all the educational information needed to stay protected. Our brochures and bookmarks include vital instructions about what to do during a fire and how to plan for a fire ahead of time, which can be critical in a dire situation. The best part is you can easily mail them out to parents, remote students and employees, members of your retirement community, and anyone who you won't see in person.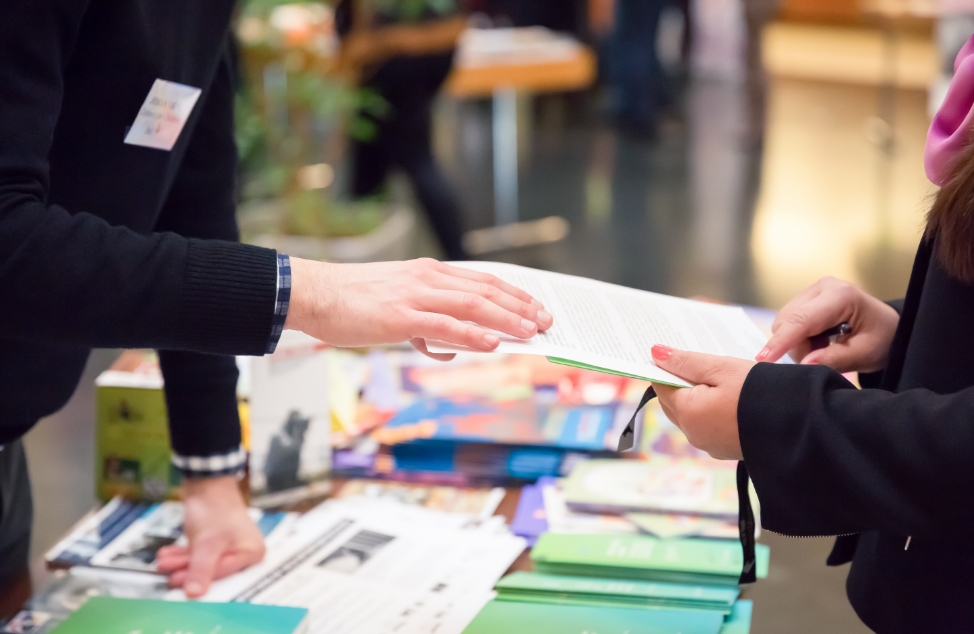 Fire Safety Promotional Items for Kids
Kids will be fired up and ready to learn with these Fire Prevention Week products. From children's hospitals to after-school programs to church events, fire safety promotional items keep kids engaged when they're being taught how to stay safe during a fire. Retaining that information will be crucial in a pinch.
Incorporate fun sayings or educational messages – like "When in Doubt, There Are Two Ways Out!" or "Think of Fire Before It Starts" – on these fire prevention promotional items. After all, the more catchy the message, the more likely it lands and is remembered.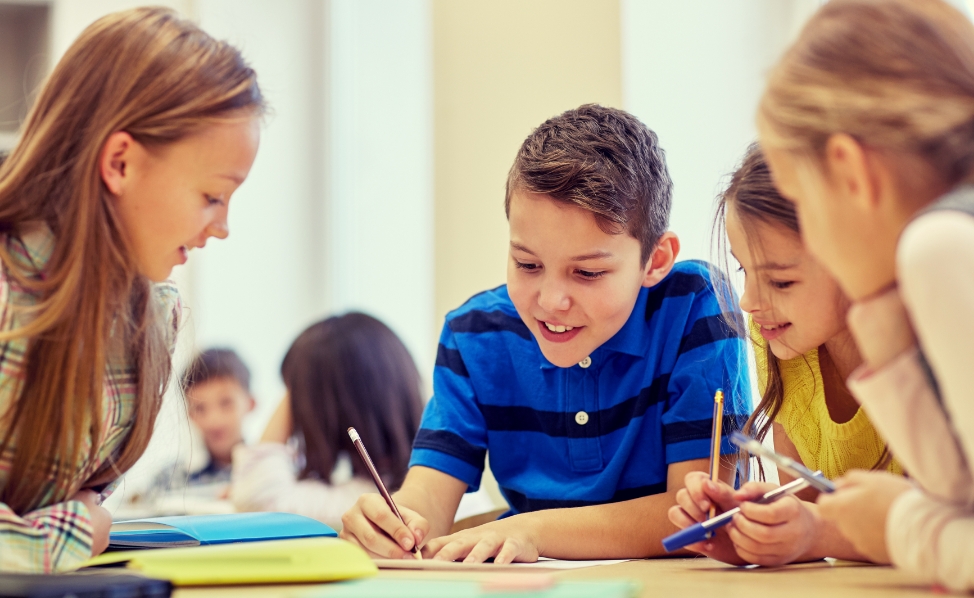 Coloring Books for Fire Prevention Week 2022
Learning will be even more fun with coloring books that serve as both promotional items for your organization or business and teaching tools for fire safety. Excellent for younger children, these coloring books encourage engagement through a combination of entertainment and information. The Escaping Fire Danger Coloring Book even comes with activities such as a word search for additional educational fun. Be sure to check out all these coloring books to find the perfect fit for your audience:
Heat Sensitive Coloring Changing Items
Your message will get a warm reception when you choose color changing items. Ideal for fire prevention awareness, these Fire Prevention Week promotional items are revolutionary in their design. While they start as one eye-catching color, they start to change colors when they are exposed to heat or cold. With a range of fire safety promotional products, from pencils to cups to stress relievers, our selection of color changing products is a sure-fire way to deliver your message.