Fun & Unique Family Reunion
T-Shirt Designs & Quotes for 2022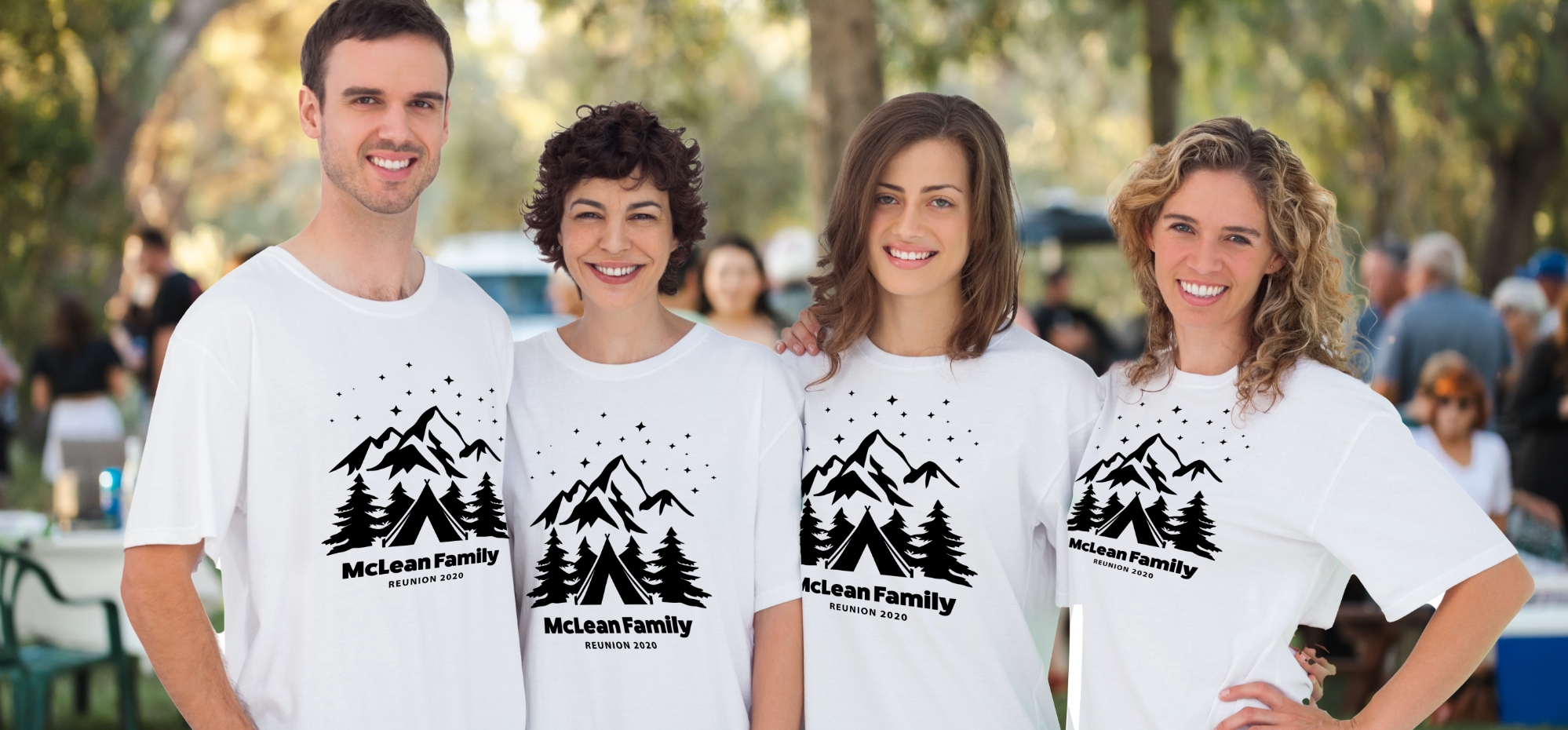 published: September 21, 2022
Spending time with family means the world to you, so commemorate your time together with family reunion t-shirts that are the perfect keepsake of all the good times you had relaxing, connecting, and having fun. When you look back through reunion photographs of relatives wearing the year's custom design, you'll easily be able to recognize where you were when the photo was taken.
To help families build awesome memories, we created our own designs to mark each event. Search our collection to find your favorite family reunion t shirt design, and we can use it to customize any t-shirt or sweatshirt we sell. We'll also add family names, reunion titles or family reunion logos. Browse the shirts below to find brand new and unique family reunion t shirt ideas for 2022.
Family Tree Designs
The family tree is your connection to grandparents, aunts, uncles, nieces and nephews. Make it a central theme of your reunion by incorporating a tree design on your family reunion tee shirts along with your family name and the year of the event. That way, when cousins pull these shirts out of their closets years from now, they'll know exactly when they received them. From modern fit to shrink-resistant cotton, here are a few of our most comfortable and memorable family reunion t shirt ideas with tree designs:
Family Reunion Shirt Ideas Based on Venue or Location
Are you packing up and heading to a campground, cabin, or lake this year? Maybe you're holding your bash at the beach, in the mountains or on the ski slopes. Incorporate those memories into your design. Years later, the entire family will have nostalgia each time they pick up their family reunion t-shirts. You can also add these designs to our
sweatshirts
and
long sleeve t-shirts
for cold weather events.
Another fun way to pick a design is to include an outline of the state your family hails from. No matter how dispersed your loved ones get, they'll always remember where they came from. Keep your family history alive with the most unique family reunion shirt design for your event.
From family reunion slogans to inspirational designs, create a spectacular event everyone will remember. These ideas for family reunion shirts are just the start. You can also set up a photo booth, incorporate fun games and more. We are here to help you achieve success as you spend valuable time with your family. From decorations to welcome gifts and souvenirs, shop our site for all your family reunion supplies.