Easy Guidelines for a Successful Tradeshow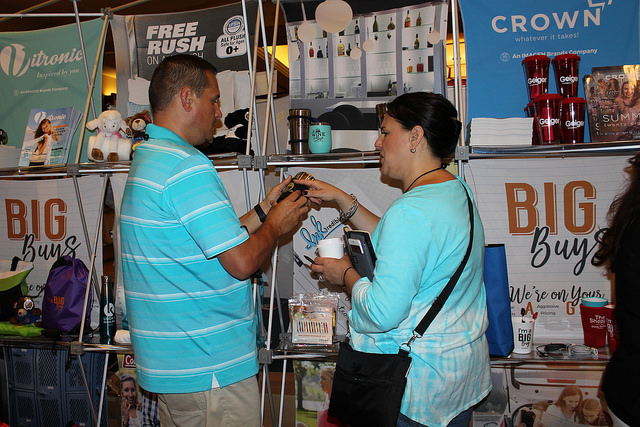 The Secret Sauce for a Successful Show
You've done your research. You've pinpointed the tradeshows and conventions that attract the people that buy your product or service. You know typically 81% of attendees at shows have buying authority. You've decided on your budget and now you want to make sure the effort, expense and time pay off.
Plan Like It's Your Job (And Maybe It Is)
It's virtually impossible to start planning too early. As soon as you've left the tradeshow the previous year, you should already be looking ahead to the coming year's show (more on this later). At the top of your checklist should be reserving hotel rooms and flights for your team to take advantage of early bird pricing. Next, order booth giveaways and prizes, supplies, and team apparel and accessories to avoid any last minute snafus (more on this later also).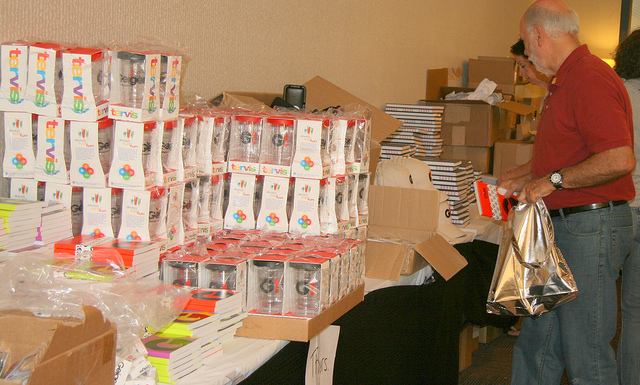 Befriend the event organizers and pay attention to any emails they send. They're the experts and an invaluable resource, and the organizational emails they send should fill you in on details about the event space, shipping and storage of booth materials.
Remember the 3 Ls of Real Estate (location, location, location)
As soon as you know you'll be attending an event, get your space confirmed. Prime location booths are typically available for an additional charge and worth it if your budget allows.
Locking down your space early makes it possible for you to start designing an enticing booth.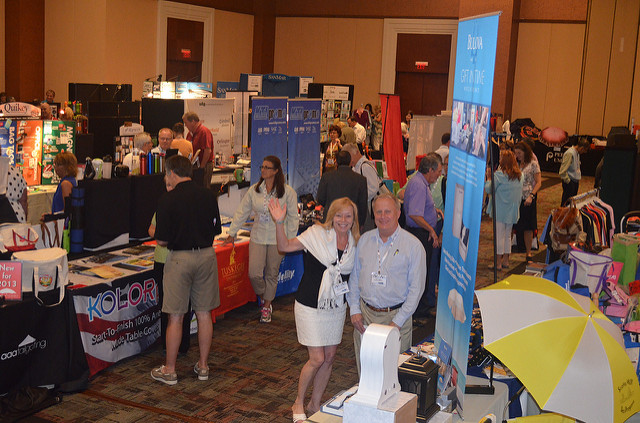 5 Things to check before you start developing your killer booth design:
Where lighting fixtures already exist.
Your access to electricity.
What companies will be your neighbors.
Will you be in a low or high traffic area.
What amenities are nearby (café, restrooms, charging station, etc.).
Like Moths to a Flame
Focus on making your booth an attraction, no matter which direction attendees will be approaching from. Your messaging should be equally visible from all sides, the booth well-lit and your displays clear and relevant. Invest in a quality display kit to highlight your message and brand.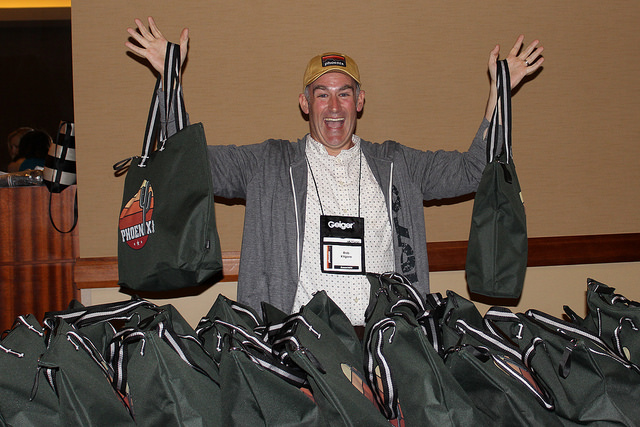 Other ways to turn your booth into a destination:
• Unusual and useful giveaways. Instead of the expected and ubiquitous items like pens and plastic cups, provide items with value that will get used long after the show is over. Tech items like flash drives and PopSockets®, badge holders with multiple pockets, and travel items like hand sanitizers and miniature first aid kits will have people flocking to your booth.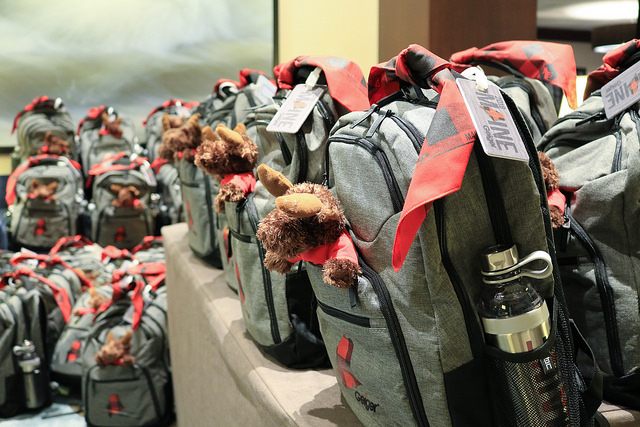 • Hold contests and games. Who doesn't want to be a winner?

• Be a good host. Provide seating (this one is fun), branded water and snacks or go big with something like an espresso, frozen margarita or smoothie machine if your budget supports it. Many of the people walking the floor aren't used to being on their feet all day and will welcome the opportunity to kick back for a few minutes.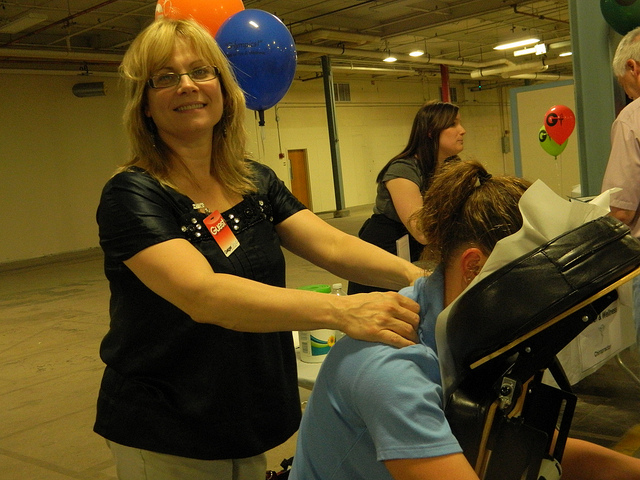 • Provide a charging station or plan an ice cream social or other activity.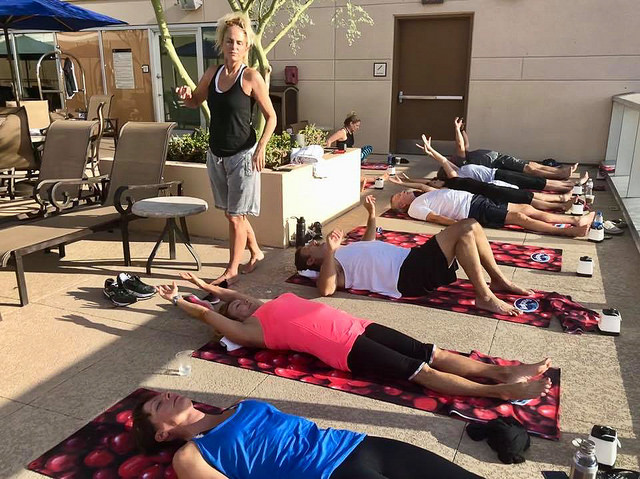 Tell the World
Send out emails announcing your attendance and encouraging clients to sign up for a pre-show booth meeting. As soon as you know them, add your booth number and trade show info to your email signature as well.
Preschedule as many pre-show booth meetings with clients, prospects and partners as you can.
Schedule social media posts to create buzz before the show, including the event hashtag. (You can also take advantage of other people using the event hashtag to find out who's coming – and then invite them to visit your booth.)
Plan to continue the posting as you take flight, reach the hotel, and start setting up your booth. People enjoy seeing the behind the scenes action, and the series of posts builds excitement about the show – ALWAYS include the event hashtag.
Bring Your Dream Team
Bringing the right people can require a balancing act. Sometimes the most knowledgeable people aren't the most approachable, and since you want to impress and show off your professionalism, you may want to include on your team some more outgoing, friendly people to act as booth hosts and brand ambassadors even if they're less experienced. Keep your experts available for the one on one interactions they excel at and enjoy.
Make sure everyone attending is working from the same set of expectations with these simple steps:
Include all meetings, mandatory after-hour events and booth hours on everyone's calendars – with the correct time zone!
Prep a script of common questions and answers for booth hosts.
Create a master list of expectations, dress code, cell numbers for all team members, networking events and scheduled booth meetings – and invite everyone who will be attending the meeting to a prep call during the weeks leading up to the show to discuss it.
Order logoed apparel for your team so they'll present a unified front. If your budget allows, consider also buying accessories for your team like messenger bags, totes, drinkware and tech padfolios. While apparel keeps your team looking sharp on the show floor, the accessories will get attention for your brand when they're not on duty.
Plan a meeting at the show 30 minutes before the doors open to familiarize your team with the booth, location of supplies and giveaways and to ensure everyone knows how to use the badge scanner.
Best in Show
FINALLY, the big day has arrived! With the planning and prep done well, you can focus entirely on the attendees. You already know to greet everyone who stops by warmly and promptly. Scan the badges of all your visitors, but don't be a pest with it – running around scanning random people's badges won't garner any respect.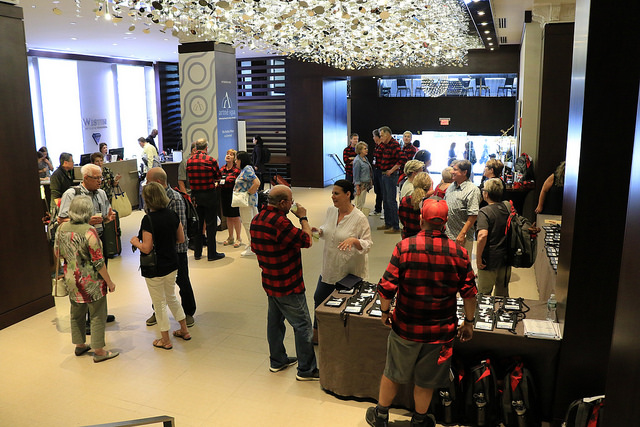 Maximize your presence at the show by:
• Reminding your team to keep drinking water to stay hydrated.
• Planning a regular break rotation so everyone has time to walk the floor and connect with other exhibitors without leaving the booth empty.
• Responding as quickly as you can to all requests.
• Scheduling follow-up appointments right at the show.
• Focusing on growing your industry and building connections, not on selling.
• Attending as many events and after-show activities as you can (and still remain healthy, friendly and rested).
Continue your social media activities during the event.
Post photos with attendees at your booth, around the show and at evening events.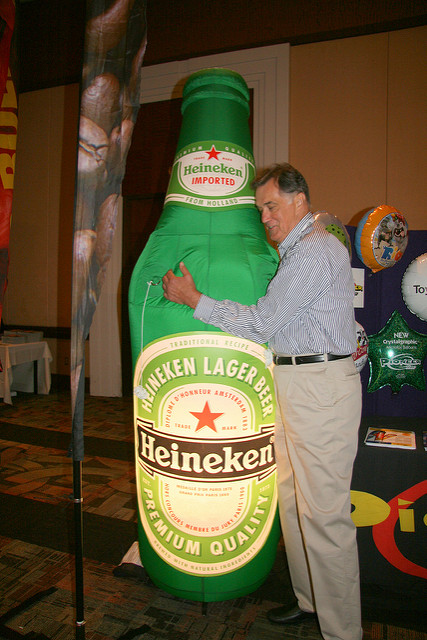 Finish Like You Started
The show is over. The booth is broken down and packed up for shipment. Your job isn't done. Keep an eye out at the hotel, the airport and on the plane for other trade show attendees. You may still make valuable connections in all sorts of odd places.
Plan a post-show meeting with your team either before everyone leaves or as soon as you get back at the office. Discuss what went well, what needs improvement, and how things could be handled differently. Accomplish this debrief immediately after the show ensures details won't be forgotten. Keep detailed notes so you can refer to it for your next event.
Make a commitment to follow up on all leads within the first week you're back in the office, or hand them off to your salespeople for follow up within 48 hours. The longer you wait, the greater the likelihood those people will forget who you are and what made you (and your product) uniquely suited for their needs.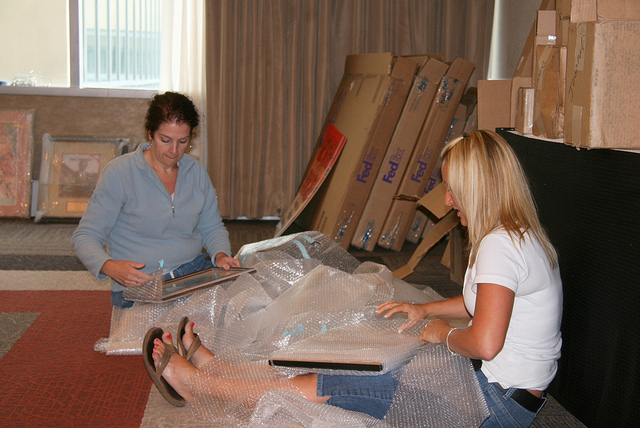 Still have questions?
When you've chosen well and run a successful booth, tradeshows generate valuable new prospects and connections and can be a lot of fun. If you need help choosing products, booth displays, team apparel or just general guidance, we have experts that can help.