The Best Bullying Prevention Month Giveaways & Awareness Items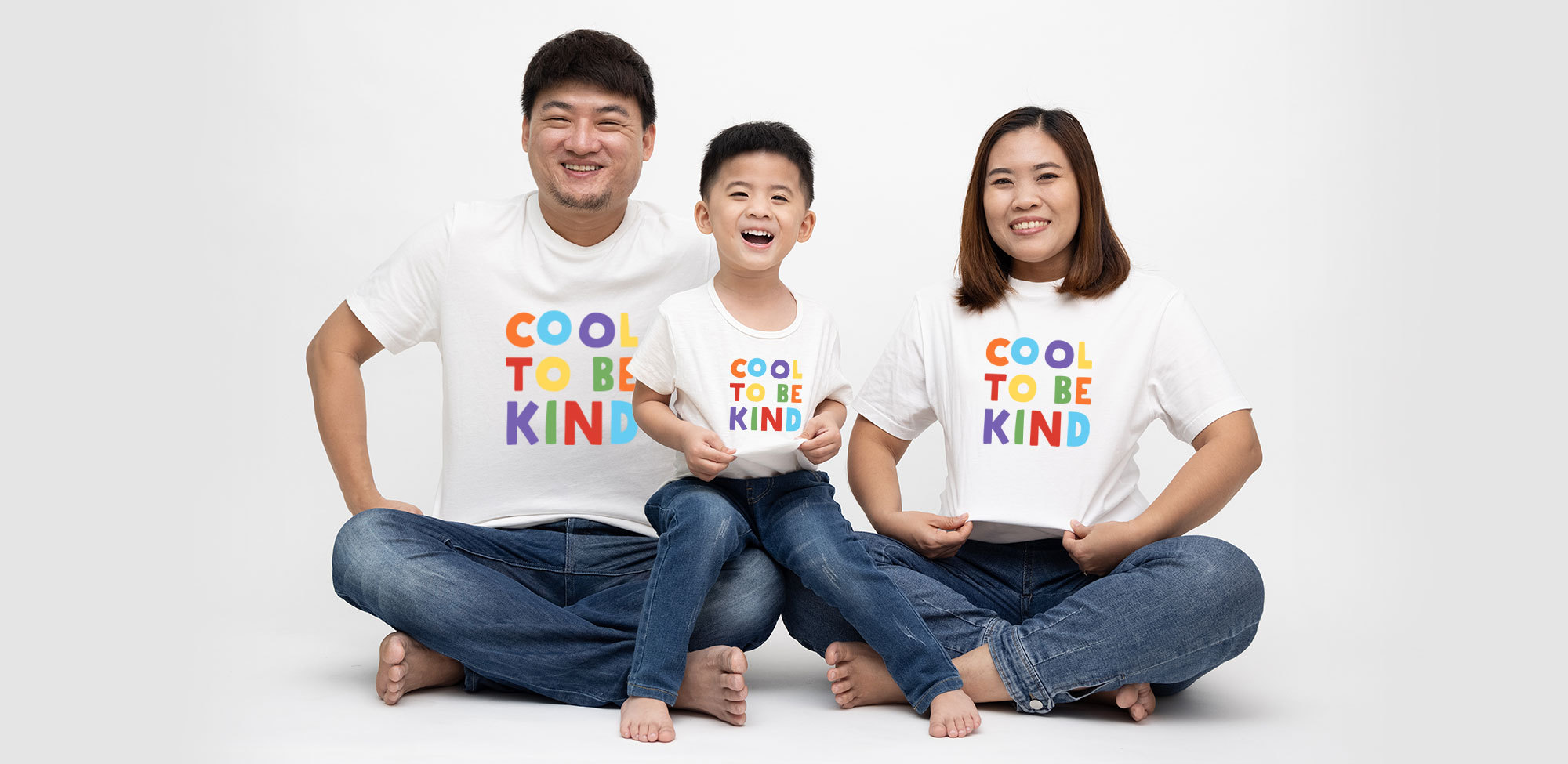 published: June 28, 2022
National Bullying Prevention Month takes place every year in October and National Stop Bullying Day always falls on the second Wednesday in October. The holiday is also referred to as "Anti-Bullying Month" or "Stop Bullying Month." To drive awareness for this important day, educators, students, and advocates often wear antibullying t-shirts, buttons, pins, and bracelets in blue or orange.
We're committed to doing our part to help put an end to bullying. That's why we offer so many exciting Bullying Prevention Month giveaways and promotional items. These fun items are excellent choices for schools and communities that want to raise awareness about anti-bullying efforts and educate people about how they can get involved.
From t-shirts to stickers to silicone bracelets, we have all the promo products needed to spread the message.
Any of the anti-bullying designs you see below can be printed on the item of your choice from our large selection. Just call or chat in with one of our helpful and friendly Promotional Products Experts and reference this page. Add your school or organization's logo to the design to personalize it and encourage group camaraderie. Here's what you need to know about our most popular products and how they could fit into your next anti-bullying campaign:
Anti-Bullying T-Shirts
Some of our favorite anti-bullying promotional products are our anti-bullying t-shirts in youth and junior sizes. Imprinted with inspirational, anti-bullying slogans, an anti-bullying shirt can help spread awareness about the anti-bullying efforts and encourage people to be their best selves. If you're interested in purchasing anti-bullying apparel to support the cause, here are some items you may be interested in: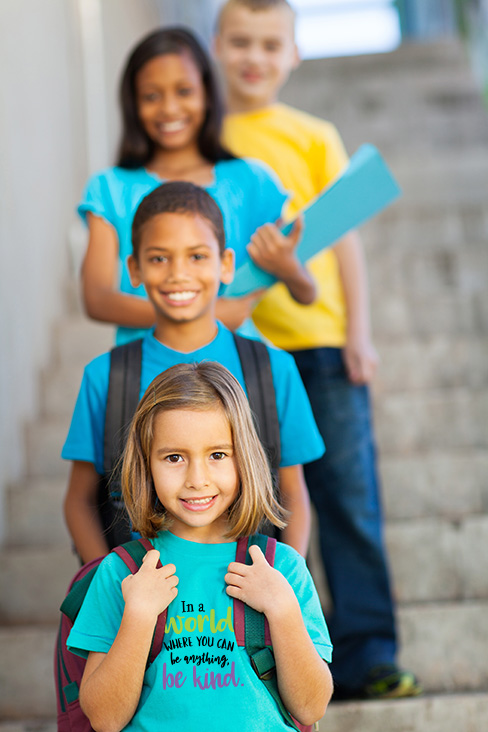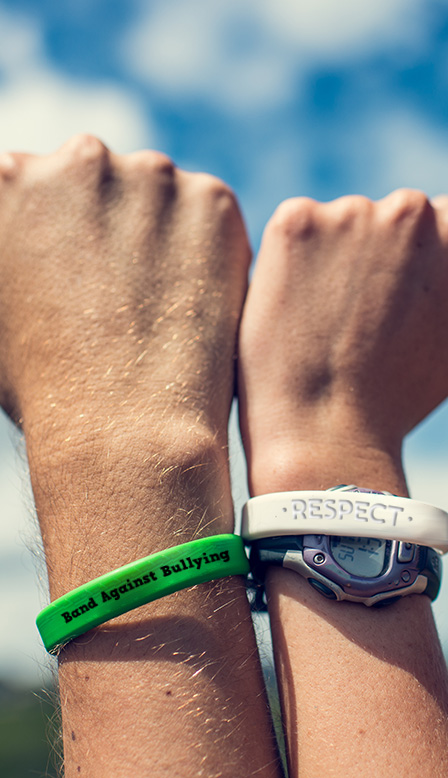 Anti-Bullying Bracelets
Bracelets have become a popular way to promote a cause or raise awareness. Our anti-bullying bracelets come in orange and blue and feature anti-bullying slogans and phrases. These popular bracelets are great for giving out at events or fundraisers and encouraging people to spread the message long after anti-bullying month has ended. One of our favorite types of anti-bullying giveaways, these bracelets are cost-effective and popular among supporters. Here are a few options we recommend:
Anti-Bullying Pencils
Spread the word about anti-bullying efforts with every word they write. Our anti-bullying pencils are perfect for school anti-bullying assemblies and promotions and can help bring the message into real life for students. To make them a bit more fun, we offer color-changing chameleon pencils, eco-friendly recycled pencils, and convenient mechanical pencils. Here are a few of our top-selling options: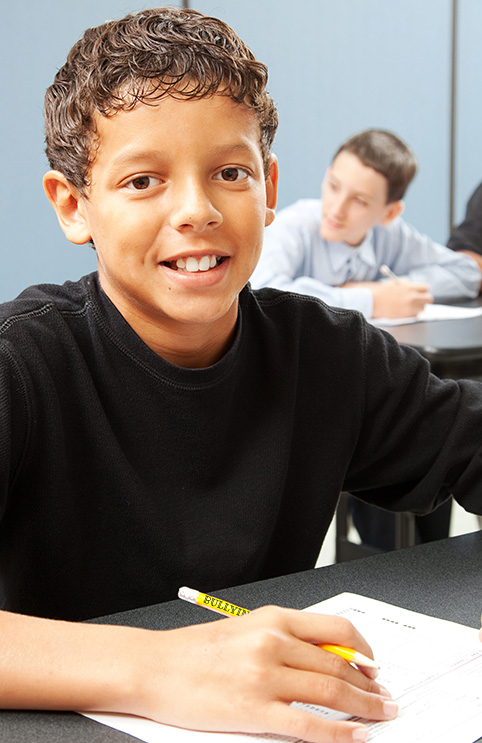 Anti-Bullying Stickers & Buttons
Anti-bullying stickers and buttons allow supporters to walk the walk and make their daily outfits part of their message. Perfect for educators and students alike, stickers and buttons are perfect for attaching to a t-shirt or gracing the front of a notebook. Our buttons can be embossed with a variety of inspirational, anti-bullying slogans, while our durable stickers are perfect for taking the spirit of the anti-bullying day through the rest of the year.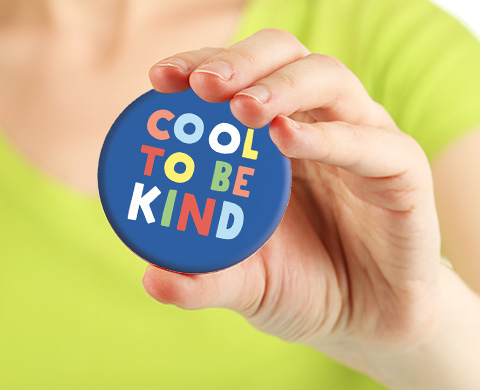 Spread Kindness with Smiling Giveaways
We've said it before and we'll say it again: be a buddy, not a bully! Help uplift students and spread kindness with our spread kindness and smiling giveaways. Our Hey Buddy™ Bear is a great way to soothe kids who may have experienced bullying and set positive examples for other children, while our Thumbs Up MopToppers® Pens are the perfect way to encourage kids to smile more and spread kindness throughout the day. That said, here are a few of our favorite anti-bullying giveaways for Stop Bullying Month: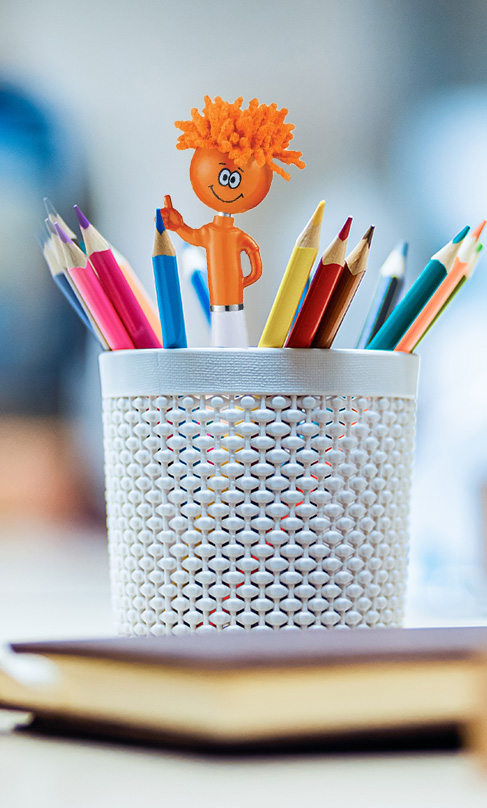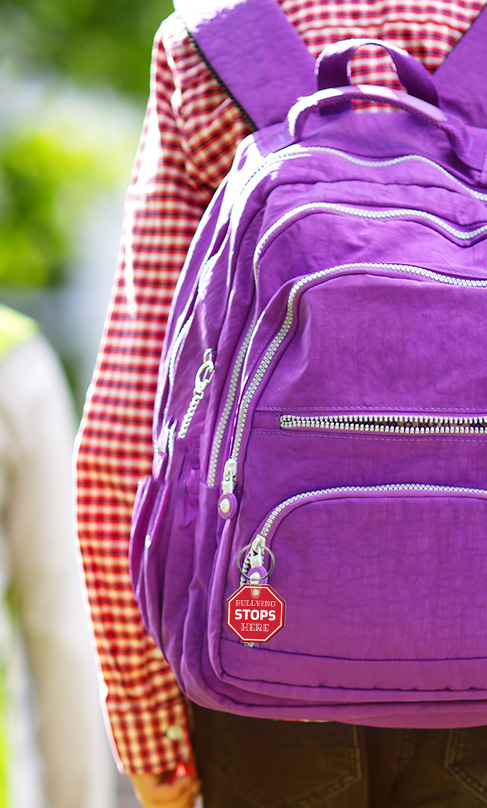 Inspire with Anti-Bullying Keychains & Key Tags
Take the spirit of anti-bullying with you everywhere you go. Our anti-bullying keychains and key tags are excellent ways to spread the message about anti-bullying efforts and inspire others to be kinder and more aware. Give them out to educators and school administrators, parents, and kids who are old enough to drive. Here are some of the anti-bullying keychains and key tag items we recommend:
Spread the Anti Bullying Message with Anti Bullying Giveaways
Sometimes, encouraging kindness is as easy as spreading awareness. When it comes to anti-bullying, this is a critical effort, and it can make a big difference to children and adults who have or are currently experiencing bullying.
We like to support educators and school administrators in their efforts to stop bullying and promote kindness with high-quality anti-bullying giveaways and promotional items. Grab a few of your favorites, from anti-bullying shirts and anti-bullying apparel to anti-bullying buttons and pins and distribute them at your next event.
What are you waiting for? Start spreading kindness today.