Brand Spotlight:
Custom CamelBak Water Bottles & Bags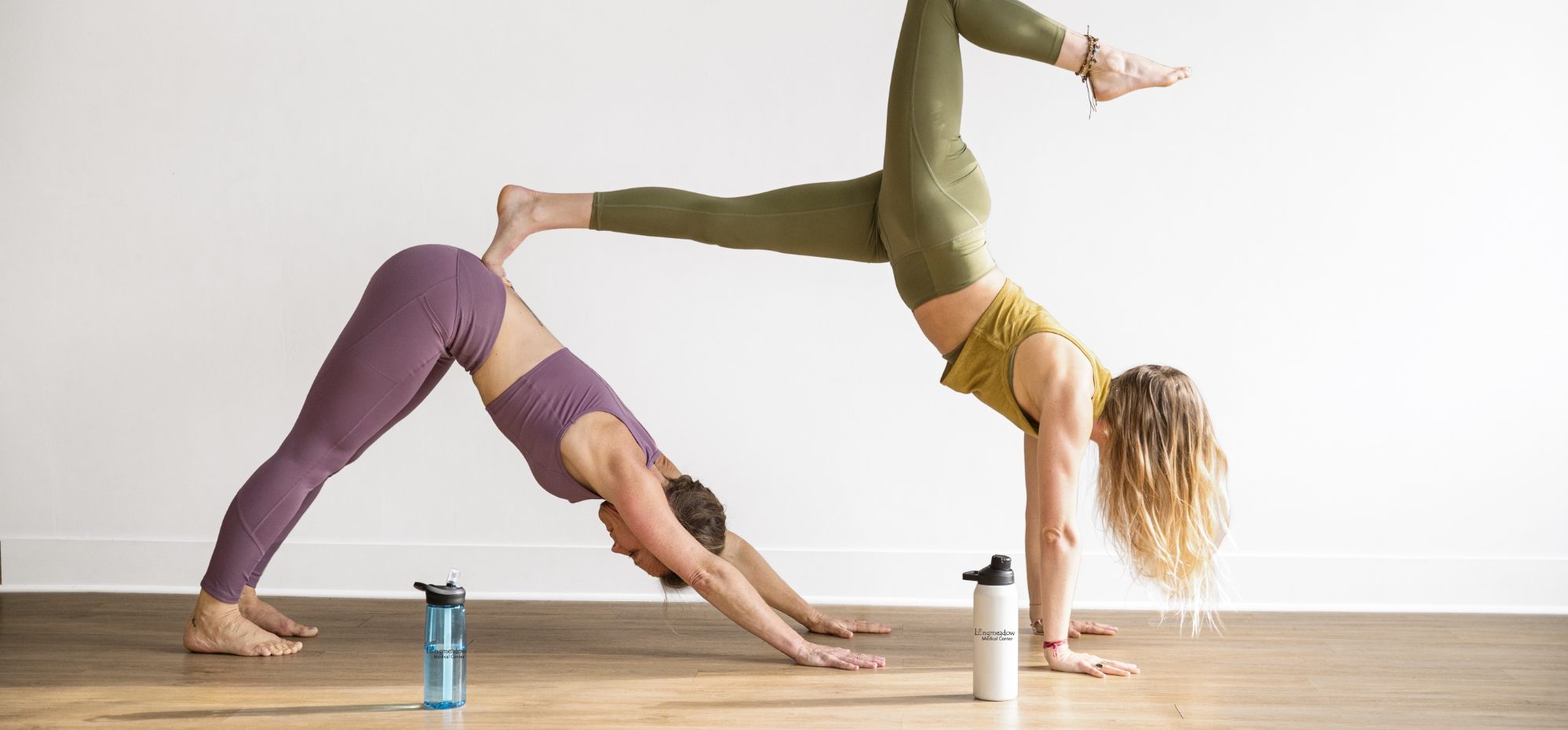 published: May 27, 2022
Since 1989, CamelBak has been a trusted leader in pioneering ways to quench the most basic human need: thirst. Their unique products are known worldwide for innovative design and incredible durability. From everyday hydration bottles to stainless steel water bottles and outdoor hydration packs, CamelBak is a great brand for the corporate gift market.
The CamelBak brand aligns perfectly with multiple consumer trends and initiatives your company or organization would be proud to get behind. Two of those initiatives are likely those which your company is also committed to improving - sustainability and health & wellness. Read on to find out what out what makes CamelBak unique, as well as top selling products you can add your logo to.
CamelBak Tritan™ Renew Bottles
Sustainability isn't just a trend – it's a new way of doing business. CamelBak has taken huge steps to shrink its carbon footprint, in part by making all its plastic water bottles with Tritan™ Renew, an eco-friendly material composed of 50% recycled content. Here's why it's such a game-changer:
Much of what gets recycled ends up in landfills and incinerators or is mechanically chipped and recycled into new products that don't always have the durability needed for daily use. There is science in the solution. Polyester Renewal Technology (PRT) is more efficient than mechanical recycling and produces new material made with 50% recycled content. Less virgin plastic needed for new products means saving precious environmental resources. Tritan™ Renew is highly durable, dishwasher-safe, and free of BPA, BPS and BPF chemicals.
The science behind the process is fascinating. Here's how it works: First, polyester waste plastics are collected for recycling. They're then broken down into monomer building blocks, creating new copolyester plastic. Next, bottles are made with recycled material, creating less demand for finite resources, like virgin petroleum. You still get the same awesome product, but with less impact on the environment. It's a win-win.
The environmental impact doesn't stop there. In a Partnership with 1% For The Planet, one percent of sales are donated to environmental nonprofits.
Shop these wholesale CamelBak water bottles from the Tritan™ Renew collection:
CamelBak Copper Vacuum Insulated Water Bottles
Continuing to grow in popularity for corporate gifting, stainless steel drinkware like CamelBak's insulated bottles deliver the "wow" factor. With double wall copper vacuum insulation, these custom CamelBak water bottles keep drinks hot for 8 hours and cold for 24 hours. Plus, they feature an on-trend durable powder coating finish. Choose between a 20 or 30 oz size, and customize a CamelBak Chute water bottle today.
Cap Comparison: Benefits by Style
Sometimes, knowing the benefits of each cap style can help you select which custom CamelBak water bottle is best for your intended recipients. For example, if you're purchasing custom bottles for a sports team, your athletes are going to want a cap with good flow. Or, if you're gifting the personalized water bottles to clients who travel, leak-proof features are key. Here are the main benefits of each cap style: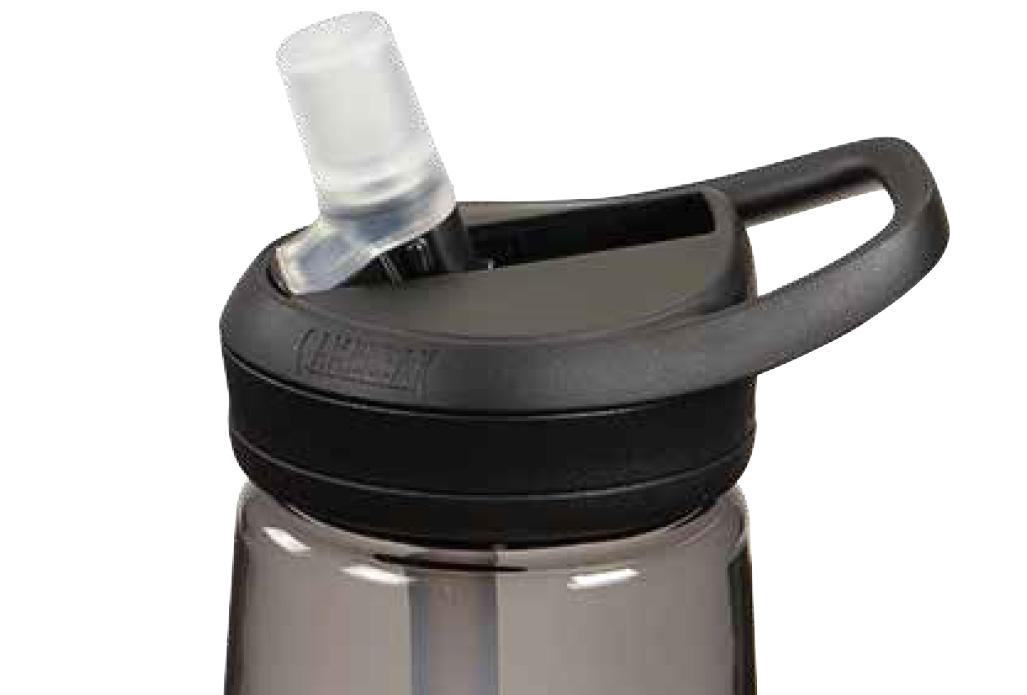 Eddy®+ Cap
25% more flow. Flip open the bite valve and sip.
Leak-proof when closed and spill-proof when opened.
Includes a built-in two-finger handle for convenient carrying.
Dishwasher safe for easy cleaning.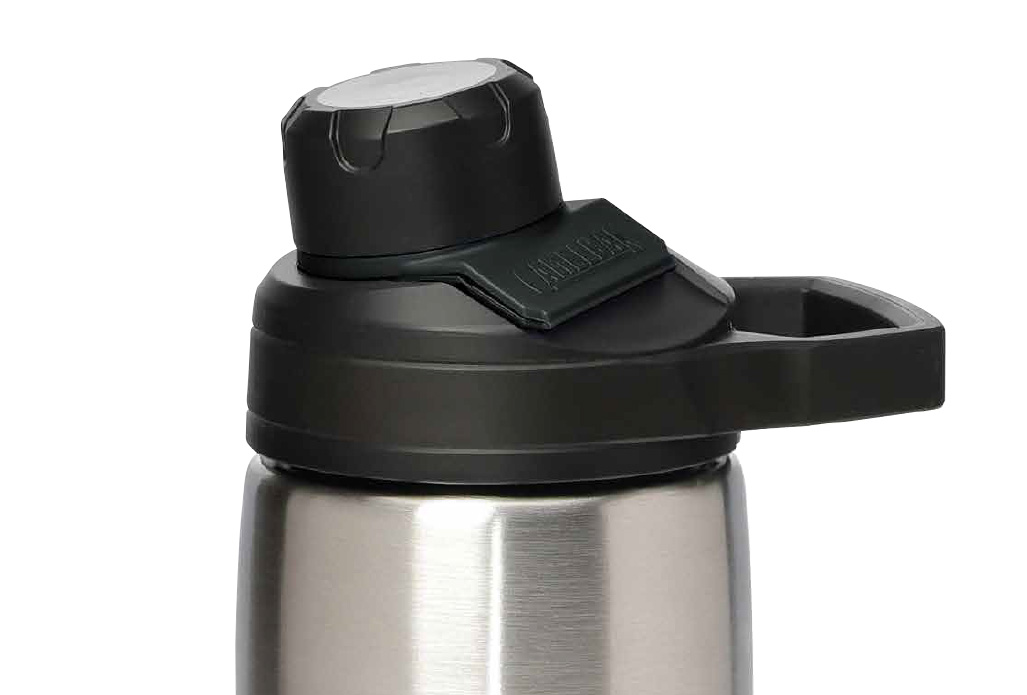 Chute® Mag Cap
Completely leak-proof when the cap is sealed.
Includes a built-in two-finger handle for convenient carrying.
Magnet keeps twist-off cap out of the way while drinking.
Components can be separated for thorough cleaning.
CamelBak Eco-Hydrobak
If you're looking for hours of hydration, look no further than the CamelBak Eco-Hydrobak. This CamelBak hydration backpack holds enough water for a 2-hour ride, hike, or adventure. On top of its capacity, the CamelBak Hydrobak features an eco-conscious design with recycled and repurposed materials. This custom hydration backpack also features waterless-dyed linings. Now, what exactly does that mean? The waterless dyeing process uses virtually no water and fewer chemicals, while faster dyeing cycles sharply reduce energy consumption.
Next time you're looking for eco-friendly gifts, or branded merchandise to encourage employees to get outdoors, consider a custom CamelBak backpack. With CamelBak inventing the hands-free hydration backpack over 30 years ago and continuing to lead the market, your clients and employees will recognize they're getting a quality product. Here are some additional features of the personalized CamelBak hydration packs:
1.5L capacity
New Crux reservoir offers 20% more water per sip
Safe zip pocket for keys and essentials
Airmesh back panel
In a Partnership with 1% For The Planet, one percent of sales are donated to environmental nonprofits
In choosing a trusted, eco-conscious and recognizable brand like CamelBak to pair your logo with, you can feel confident in the product you give out to employees or clients. Interested in more name brand promotional products? Explore our full selection of brand name gifts and stay tuned for more brand spotlights!