Back to School Teacher Gifts to Welcome Your Staff This Fall

published: July 21, 2022
As the back-to-school season rolls around, school administrators are considering ways to make their teachers feel appreciated. Back-to-school teacher gifts are a great option-personal, customizable, and perfect for keeping your hardworking teachers comfortable and happy all school year long! If you've been searching for back-to-school teacher gifts, we are here to help, with a variety of customizable, unique teacher gifts that are perfect for every educator on your team.
Gear up for the 2022-2023 school year by welcoming back your teachers and staff with gifts and giveaways to make the school year a success. Keep reading to learn more about our favorite gift ideas.
Premium Drinkware with Your School Logo
Drinkware items are some of our top-selling back-to-school teacher gifts, and for a good reason: they're perfect for keeping your teachers fueled up and ready to go - from their morning coffee to their afternoon H2O.
Some drinkware (like our 10 oz Bevie Insulated Tumbler) can even double as a wine cup in the evening - making these options a true multi-purpose gift. Our insulated tumblers and bottles keep hot drinks hot and cold drinks cold for hours - making them perfect for hardworking teachers with full classrooms and schedules.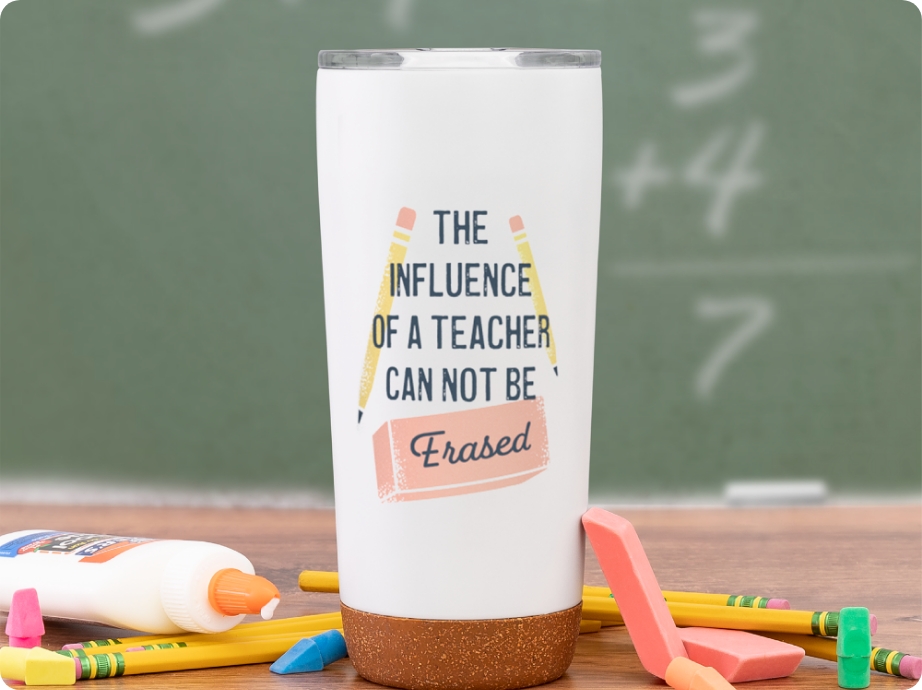 Here are our favorite options: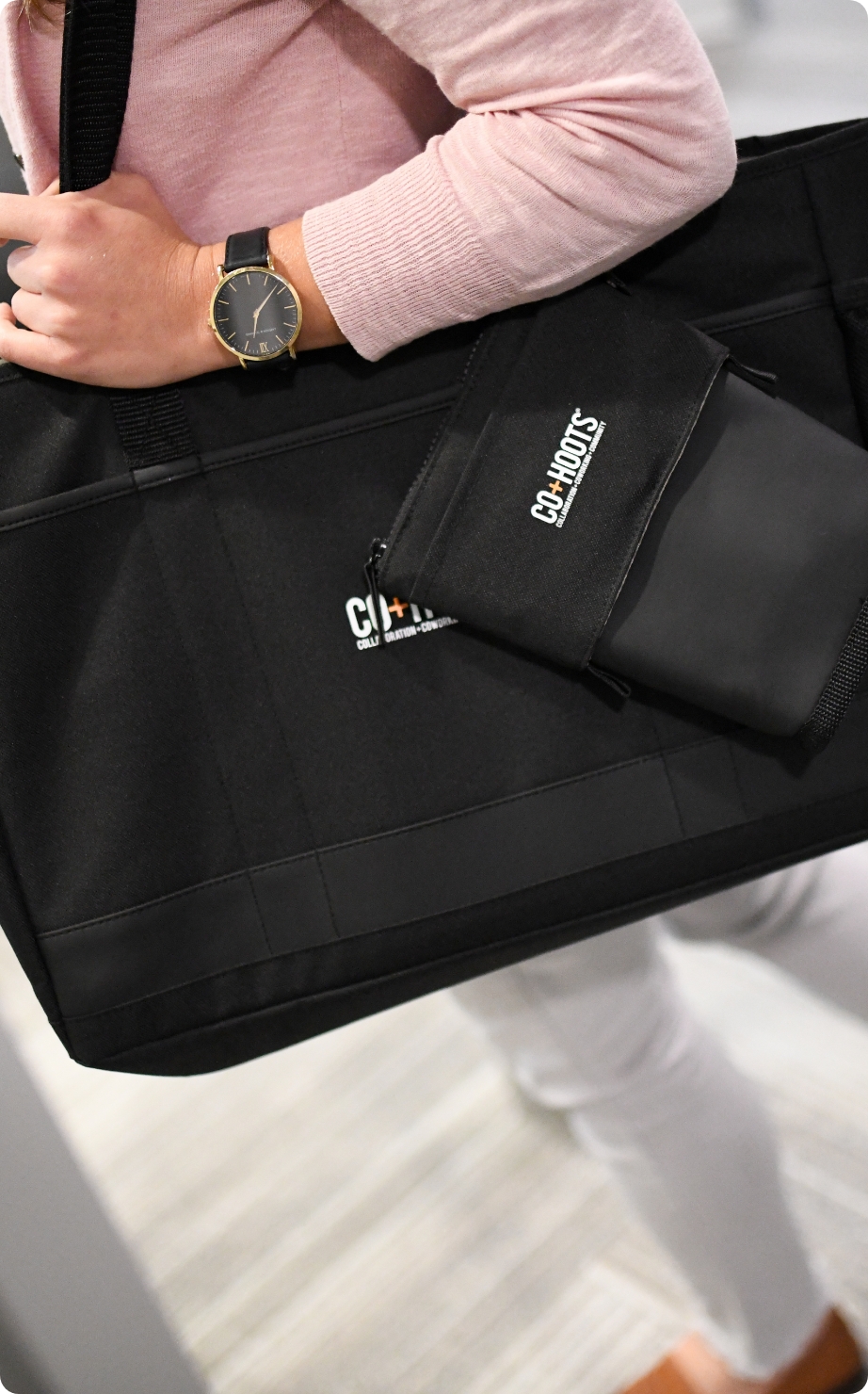 Roomy & Practical Custom Tote Bags
Lighten the load for your educators with a spacious, customized tote bag. Perfect for carrying laptops, papers that need grading, and school supplies to and from the classrooms, these tote bags will quickly become a favorite among the teachers in your school.
Here are a few of our favorite styles:
Personalized Modern Tech Gifts
The world of tech changes fast. Your teachers deserve nothing less than the latest and greatest. The Desktop White Board is a miniature miracle in that it utilizes the space in front of your computer for tidy storage and erasable notes, negating the need for sticky notes. The Truman Wireless Charging Pencil Cup will keep them organized, charged and ready to go all day long. Thoughtful multi-tasking items like these make educating duties just a little more convenient and streamlined.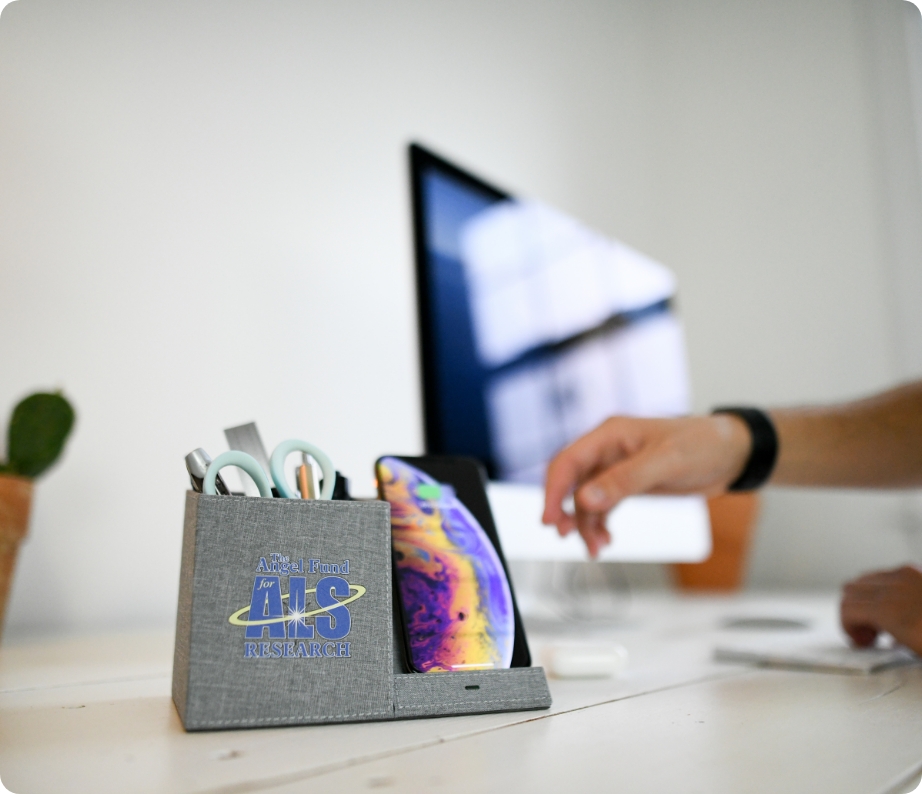 Check out a few more of our latest and greatest tech gadgets:
Clever Desk Accessories & Supplies
A teacher's desk: it's an essential personal space as well as a hub for education and learning. Help your teachers keep their desks organized, productive, and welcoming with customizable desk accessories and supplies.
Our Post-It® Pop Up Note Dispenser, for example, makes it easy to keep handy post-it notes nearby, while our Bamboo Media Stand is a great place for teachers to stash their phones or tablets.
Here are a few other desk accessories and supplies that we recommend: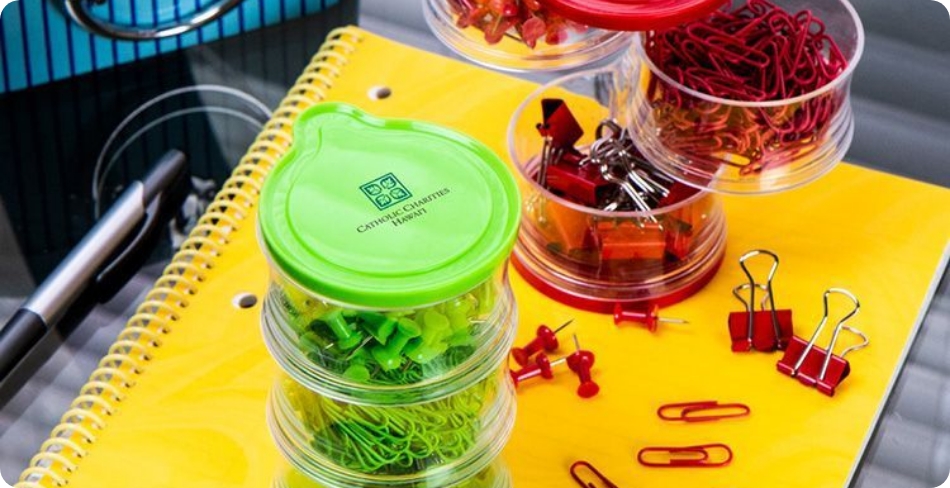 Thoughtful Gift Baskets & Sets
Surprise your teachers with some essential items they'll use all year long with our gift baskets and sets.
The Essential Five set, for example, contains an assortment of critical everyday items: a notebook, a tumbler, a tool pen, and a flashlight - all contained within a convenient cooler tote bag that's ready for lunch. Customize the gift bag with your school's name, colors, and slogan for some added school spirit.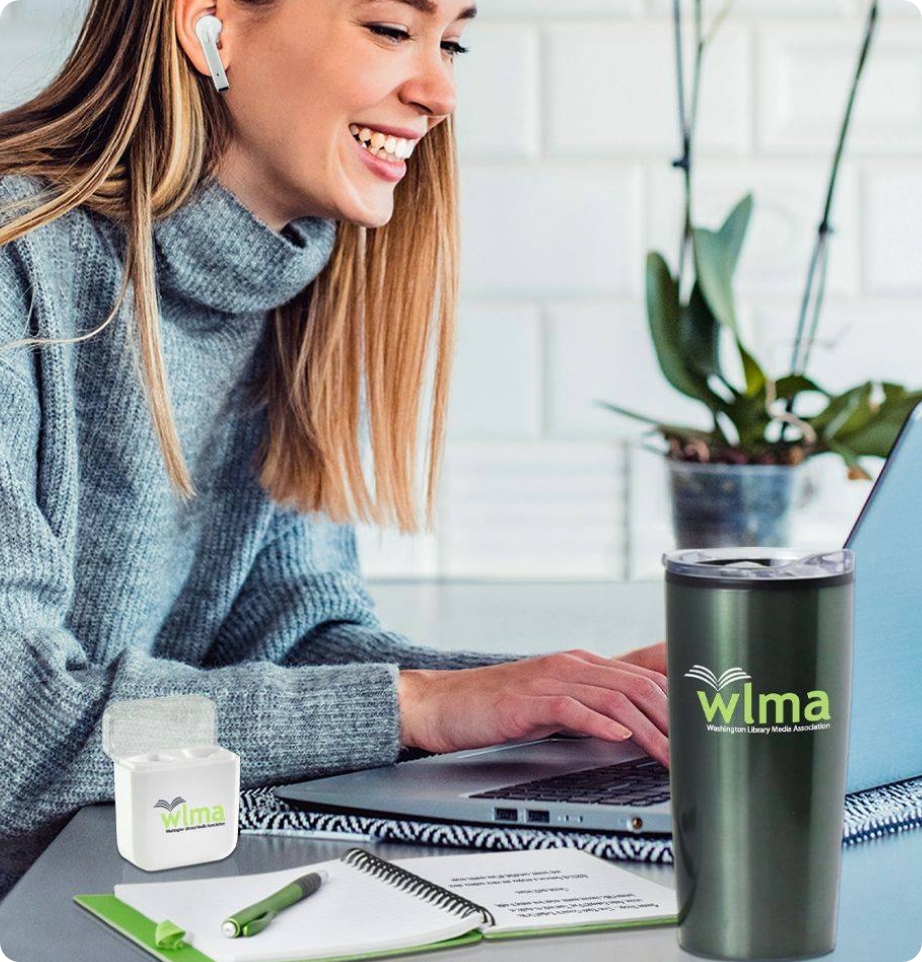 Here are a more gift sets that we love for educators:
Beyond the Brown Bag Lunch Essentials
Giving out reusable items is one of the many ways your school can go green this year! Fortunately, it's easier now than ever, thanks to our lineup of reusable and eco-friendly products. Surprise your teachers on the first day of school with our convenient and beautiful or our popular Day Trip Lunch Bag.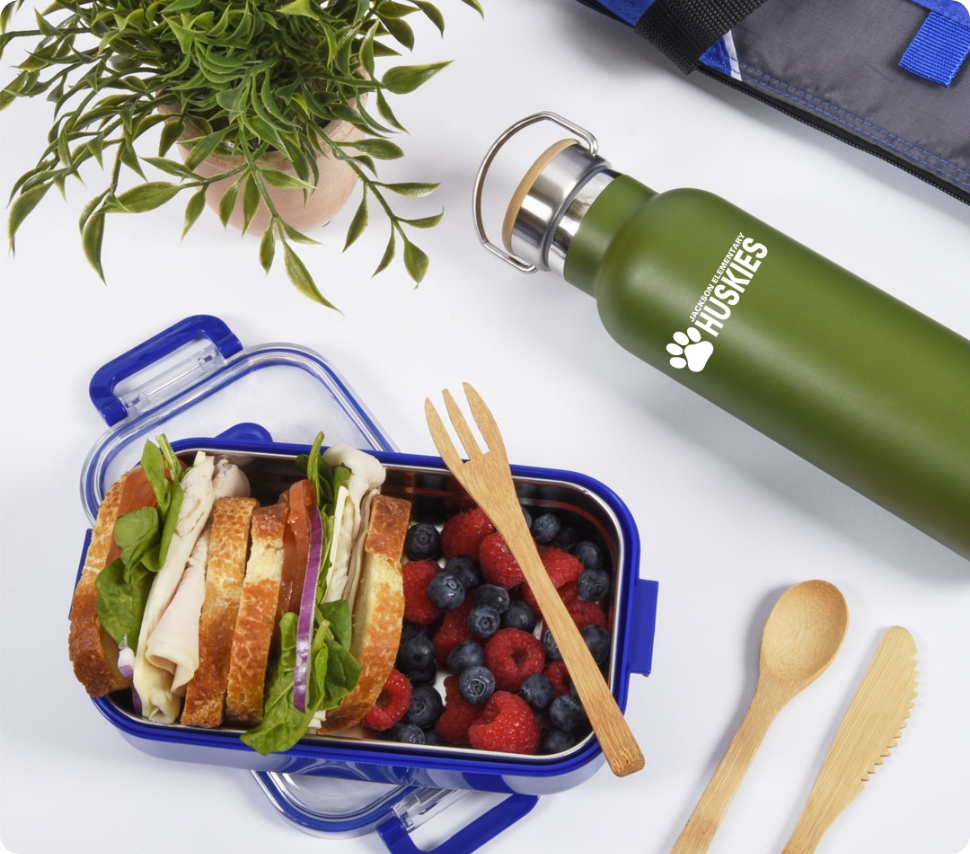 Here are a few more popular lunch essentials: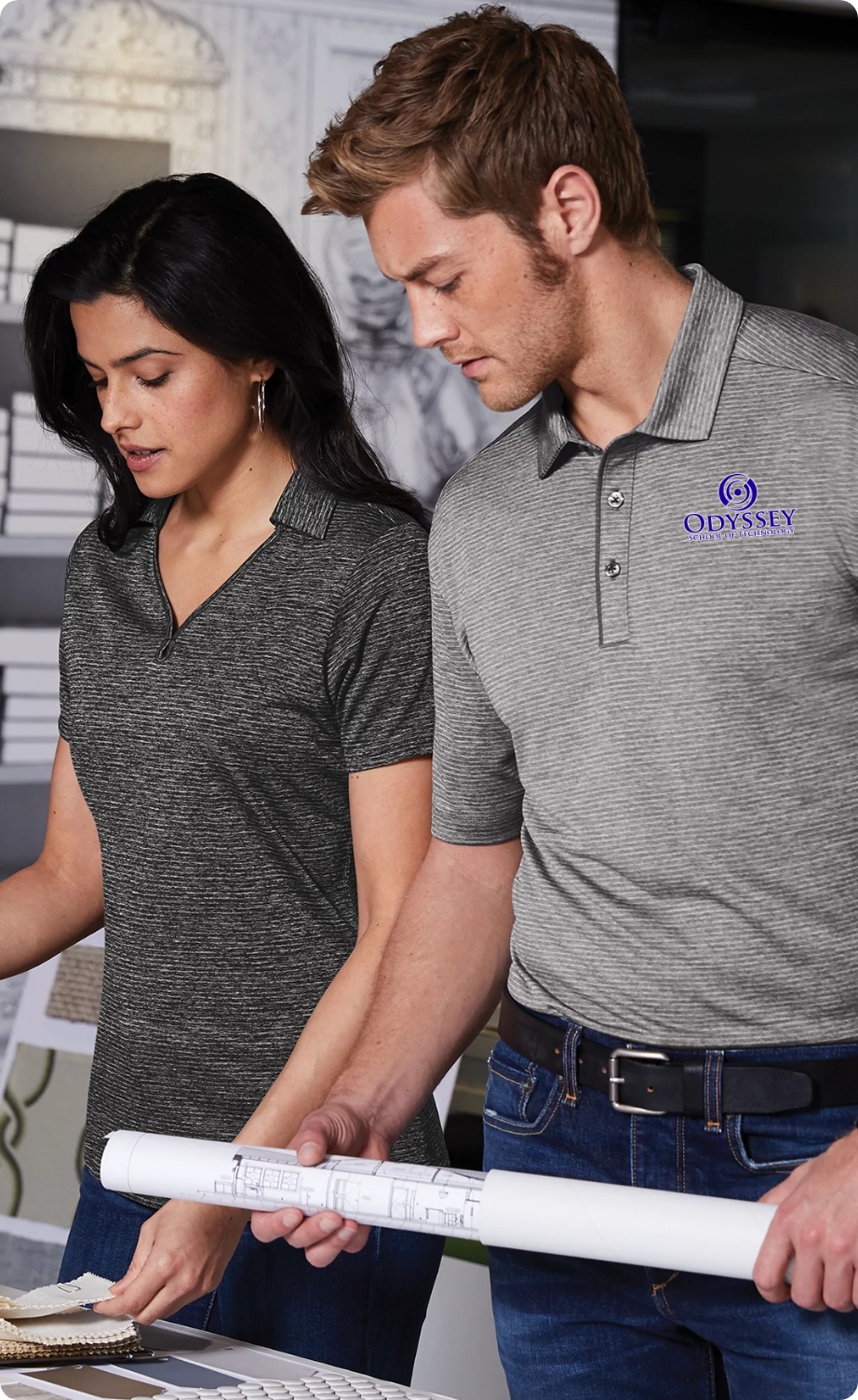 School Logo Apparel
Keep your teachers warm, stylish, andf in the school spirit with customized apparel from Geiger. Our personalized apparel options are made from high-quality materials and will be a welcome addition to any hardworking educator's closet.
Here are a few future teacher favorites to choose from:
Value Added Gift Card Holders
Gift cards are a popular and beloved gift for teachers, but you can make yours a bit more personal and creative by stashing them inside a useful item that features your school's logo, like our Tuscany™ Phone Pocket with Ring or Swerve Pocket Journal. That way, your teachers have something to enjoy every day - even after they've spent the gift card.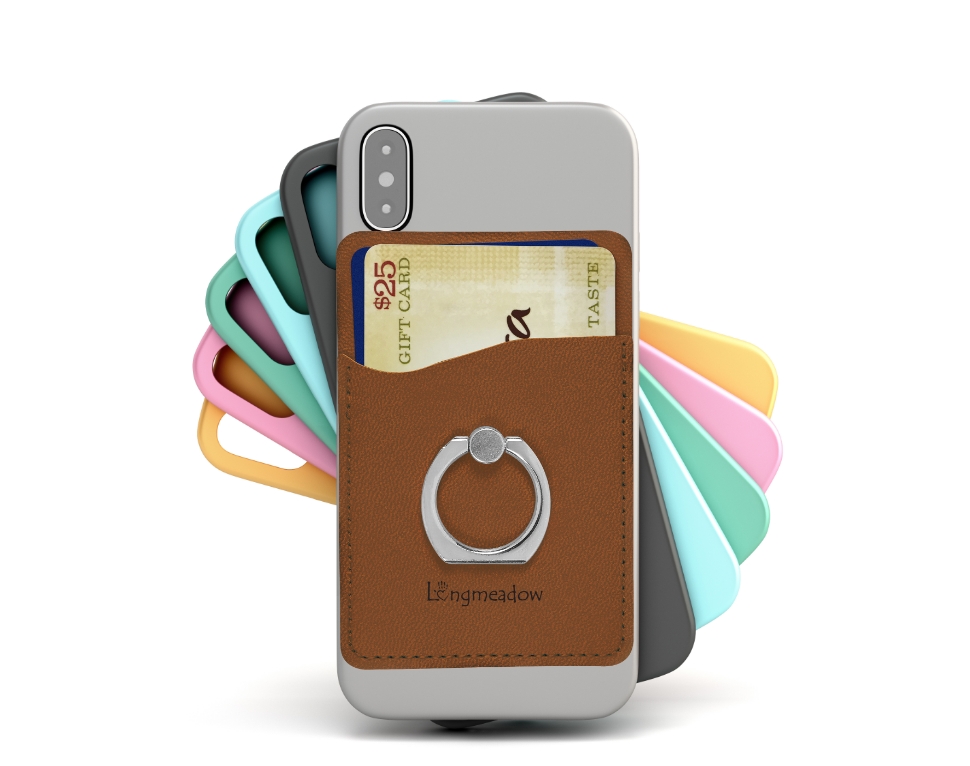 Here are a few more creative places to stash a well-deserved gift card: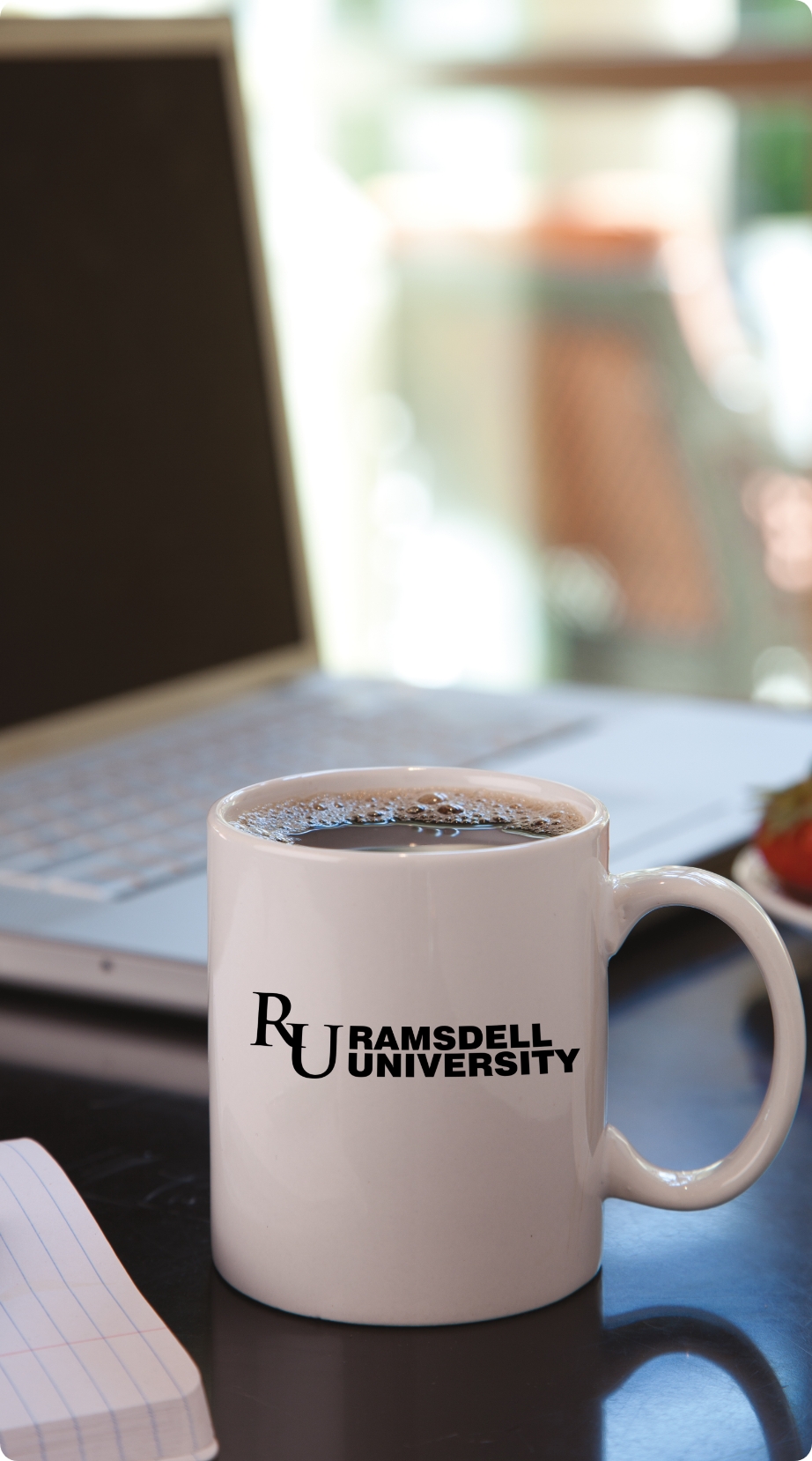 Budget-Friendly Teacher Gift Options
It's the thought that counts, right? Even a small gift can go a long way to make a teacher's day and show them exactly how much you appreciate them.
If you're searching for budget-friendly options, we love choices like our Quick Draw Badge Holder, which stretches to reach door unlocking sensors without being removed or convenient Matte Stylus Pen, which is a dream to write with on both paper and tech devices.
Popular affordable choices also include:
Educator Appreciation Today: Today and Every Day
Whether you're celebrating back-to-school or educator appreciation days (which our education-specific calendar makes it easy to keep track of), we are here to help. Our convenient, practical, customizable products make it easy to show your teachers how much you appreciate them and give them handy, unique gadgets they'll use all year.
Happy gifting!